News
Red Dead Online Halloween Update Features New Mode
It's not quite Undead Nightmare 2, but this Red Dead Online update should satisfy your Halloween horror cravings...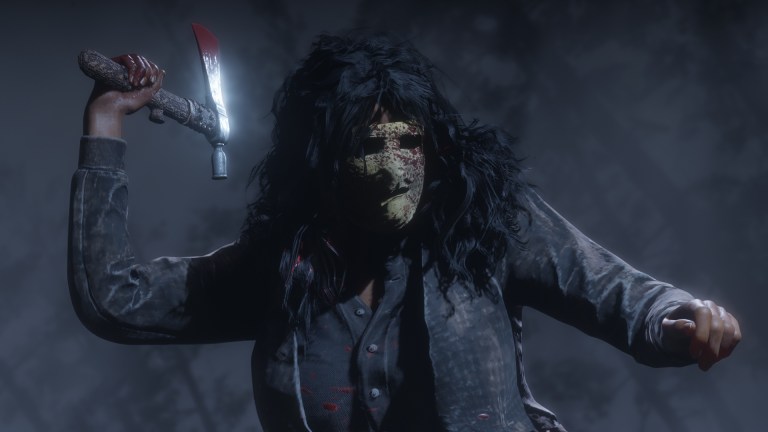 After some disturbing discoveries led players to believe that Rockstar was preparing a Halloween-themed update for Red Dead Online, the studio has finally revealed the official details for that seasonal update. 
The highlight of this Halloween update is a new mode called Fear of the Dark. In it, players will assume the role of either a hunter or night stalker. Night stalkers are essentially horror movie slashers who benefit from increases in speed and strength. Hunters are basically humans who are equipped with familiar RDR 2 arsenals. The night stalkers are trying to collect a series of masks spread across the map which grant them power. The hunters are trying to destroy those masks before the stalkers can collect them all (or kill hunters in the process). Every mask that gets destroyed weakens the stalkers somewhat. 
The three specialist roles in the game (bounty hunter, collector, and trader) will also all receive a unique Halloween mask as part of this update. Additionally, those who participate in the event will receive gold and cash bonuses, will get to participate in a new legendary bounty mission, find items from a fresh weekly collectible list, and buy a new selection of clothes added to the in-game catalog. 
As we previously mentioned, rumors that such an event was in the works began circulating when players spotted strange undead creatures wandering the Red Dead Online world. The belief at that time was that Red Dead Online may feature content related to Red Dead Redemption popular horror-themed DLC, Undead Nightmare. 
In that context, this update feels a little underwhelming. One vaguely horror-themed mode so close to Halloween feels somewhat lackluster in comparison to the idea of a Red Dead Online update that was basically an online version of Undead Nightmare that saw zombies roam the game's online world. We suppose there's always next year. 
Red Dead Online's Fear of the Dark update is live and will conclude on November 12. The included bonuses will end shortly before that on November 3. 
Matthew Byrd is a staff writer for Den of Geek. He spends most of his days trying to pitch deep-dive analytical pieces about Killer Klowns From Outer Space to an increasingly perturbed series of editors. You can read more of his work here or find him on Twitter at @SilverTuna014.