News
Rainbow Six Quarantine: Release Date and Trailer
Everything you need to know about Rainbow Six Quarantine, including latest news, release date, trailer, and more!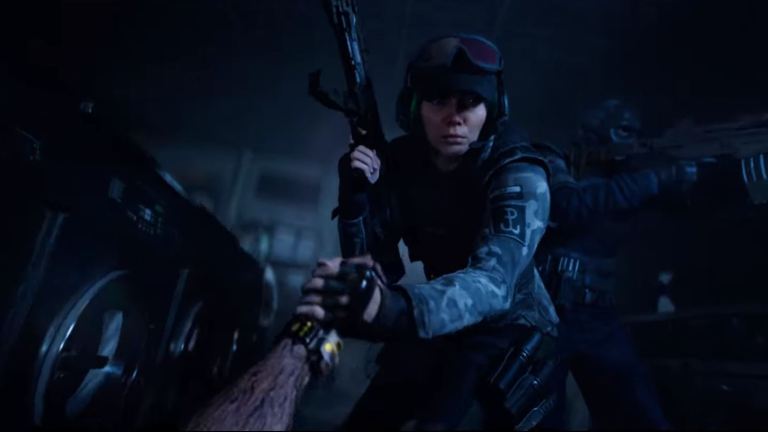 Ubisoft has confirmed that they are working on a new PvE shooter based on the Rainbow Six series called Rainbow Six Quarantine. 
Before you start thinking that Ubisoft would go and do something like replace Rainbow Six Siege despite their promises to continue to support the game, it doesn't appear that's the case. What little is known about Rainbow Six Quarantine seems to suggest that it's going to be a PvE-style shooter that will emphasize co-op play. 
Based on what we know about Quarantine, it sounds like it's going to a 3 player co-op experience that is at least partially based on the Rainbows Six Siege Outbreak event. That means that it will dip its toes into sci-fi waters that you don't typically associate with the tactical military shooter series. 
There's also certainly a strong influx of horror in this upcoming game that only strengthens the comparisons to the Left 4 Dead series that the game has been receiving thus far. It seems that your job will be to help contain some kind of infection that is spreading, and based on some of the title's influences, it certainly sounds like this infection may not be the result of a man-made experiment. 
What's also interesting are the reports that Quarantine may be what's left of Ubisoft's previously hinted sci-fi project, Pioneer. While the exact relationship between the two isn't known quite yet, that does suggest that Quarantine might feature a fairly expansive in-game universe. 
Here's everything we know about Rainbow Six Quarantine: 
Rainbow Six Quarantine Release Date
Ubisoft has confirmed that Rainbow Six Quarantine will not be released until 2020. While they have still not provided an exact release date for the game, they indicated that it will not be released until sometime during the next fiscal year, which likely means that it won't be released until sometime during the mid-to-late 2020 period. 
Rainbow Six Quarantine Trailer
E3 2019 marked the debut of Rainbow Six Quarantine. Check out the game's first trailer:
Also, take a look at this developer breakdown of Quarantine's gameplay:
Matthew Byrd is a staff writer for Den of Geek. He spends most of his days trying to pitch deep-dive analytical pieces about Killer Klowns From Outer Space to an increasingly perturbed series of editors. You can read more of his work here or find him on Twitter at @SilverTuna014.