News
PUBG Will Soon Feature a New Event Mode
It looks like the PUBG team are starting to take cues from Fortnite's success.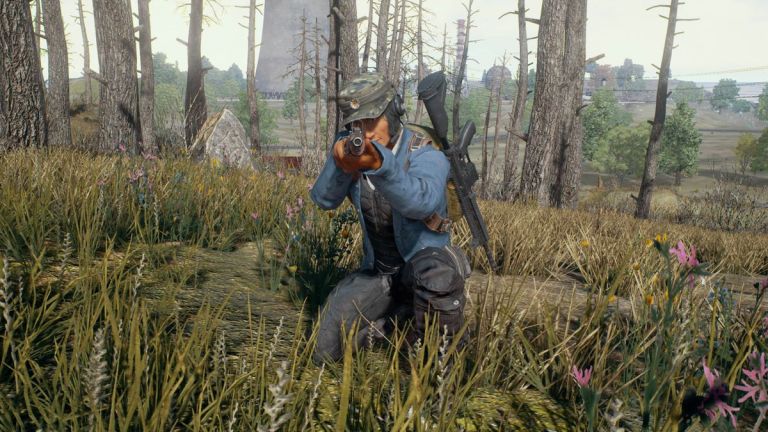 PlayerUnknown's Battlegrounds will soon feature an Event Mode similar to the one seen in Fortnite Battle Royale. 
These events will utilize a series of custom rules that change the basic format of PUBG slightly. For instance, the first event will reduce the player count to only eight participants and increase the number of rifles spread throughout the map. If that doesn't sound like a jaw-dropping, can't miss event, there is a very good reason why that's the case. 
"The first iteration of the Event Mode will be a very simple one, as the system was only recently put together and we need to test the basics first," said developer Bluehole via a recent post on the game's Steam blog. "We know it's not a huge change from the public matches but as mentioned above, this is just to get things rolling. The future of the Event Mode holds exciting things!"
The PUBG team didn't elaborate on what kind of exciting things the future of Event Mode will hold. Given that PUBG is a fairly grounded game, we don't know if the developers would add anything too wacky to the experience. However, we know that the team has already talked about adding things like a smaller map to the game, so it's possible they could utilize such a location at the basis for some more creative conflicts. The developers also noted that the next iteration of PUBG will feature a flare gun, so we imagine that will come into play at some point. 
The entire concept of an event mode in a Battle Royale game will no doubt sound familiar to those who have been playing more Fortnite than PUBG as of late. That game has utilized a pretty expansive event mode for quite some time now. Recent events in that game have even featured some pretty wild concepts that drastically changed the nature of the game. 
Speaking of which, there's little doubt that this move is in response to the various updates Epic has been making to Fortnite which have seemingly helped that game surpass PUBG as the most popular Battle Royale title in the world. However, nobody is calling that particular war quite yet.