News
PUBG Coming to PS4 in December
Battle Royale title PUBG is finally releasing for PS4 later this year.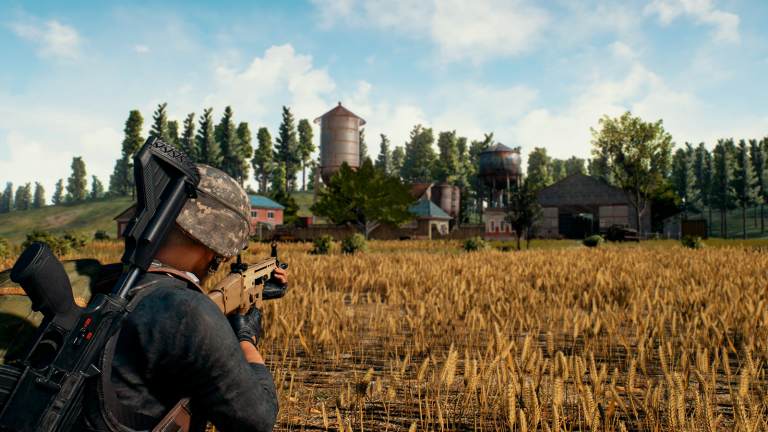 PlayerUnknown's Battlegrounds is coming to the PlayStation 4.
The PUBG Corporation has revealed that the popular battle royale title will be released on PS4 on December 7th. You can currently pre-order three versions of the game's PS4 release. You can snag the base game for about $30, splurge on the Survivor's Edition for $50 (which comes with Survivor Pass: Vikendi, 2,300 G-Coin Pack, and 20,000 BP), or you can go for the Champion's Edition for $60 (which includes the Survivor Pass, 6,000 G-Coin Pack, and 20,000 BP). 
"Vikendi" refers to the game's upcoming snow map. It's not clear at this time exactly what is included in that pass, but you will be able to purchase it separate from the pre-orders if you're interested in picking it up later. It doesn't seem like you'll need to buy the pass in order to access the map once it becomes available. 
Aside from the pre-order bonuses, PlayStation 4 gamers will be able to access Nathan Drake's Uncharted outfit and Ellie's backpack from The Last of Us. Of course, PS4 gamers will also be able to access all of the base PUBG content (which includes all three currently available maps) as well as enhanced visual options available via the PS4 Pro. 
The question now is whether or not PUBG for PS4 will be modified in any noticeable (and arguably necessary) ways. The Xbox One version of the game has suffered from some control issues, technical problems, and a slow influx of new content. To make matters worse for PUBG, Call of Duty: Black Ops 4's Blackout mode and Fortnite have already come along and carved out a nice little market for themselves in the battle between battle royale game. Both titles are arguably better optimized for consoles. 
We'll see how the PS4 version of PUBG fares when it launches next month. 
Matthew Byrd is a staff writer for Den of Geek. He spends most of his days trying to pitch deep-dive analytical pieces about Killer Klowns From Outer Space to an increasingly perturbed series of editors. You can read more of his work here or find him on Twitter at @SilverTuna014.