News
PUBG Global Invitational 2018 Features 20 Teams Battling for $2 Million
The largest PUBG tournament to date might just be the most notable esports event of the summer.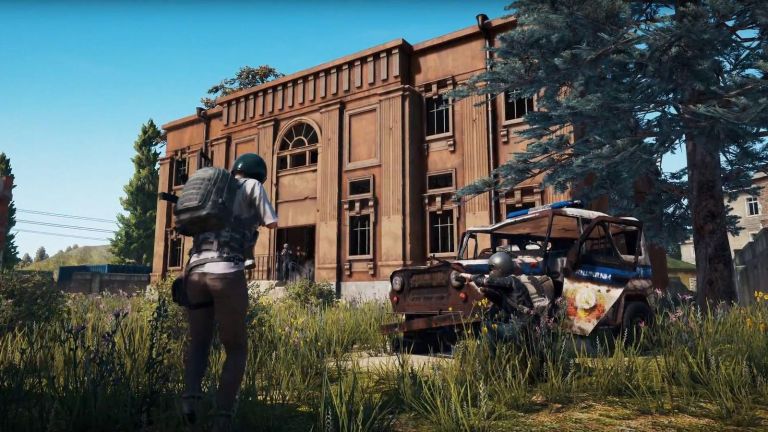 The PUBG Global Invitational 2018 will see 20 of the top PUBG teams in the world meet in Berlin and fight for their share of a $2 million prize pool.  
Billed as "the first major PUBG esports tournament officially hosted by PUBG Corp," this invitational tournament figures to be the largest PUBG tournament to date in terms of size, prize pool, and the quality of competition. The teams that will take part in the momentous tournament will be determined via a series of regional qualifiers that will be held in North America, Europe, and Asia in July. Every qualifier competition will utilize a four-man squad set-up and will feature separate brackets for first and third-person gameplay.  
As the first official tournament hosted by PUBG Corp, expectations are high for this competition. That includes the expectations of PUBG Corp themselves who described this tournament as a "landmark moment" for the company. Their goal is to ensure that the qualifiers result in the absolute best squads joining the competition. By doing so, the studio hopes the tournament itself will help showcase the absolute best PUBG gameplay. 
The PUBG Global Invitational 2018 is expected to run from July 25-29. We should know more about how the format of the actual tournament will work once we know which teams will attend the competition. 
This isn't the first PUBG tournament ever, but PUBG Corp is quite right to bill it as something of a turning point for the company and for PUBG as an esport. We'd be lying if we said that PUBG is a currently a major player on the esports scene. Previous tournaments featuring the game have been exciting, but they suffered from the chaotic nature of the game itself which made it incredibly difficult to keep up with what every player and team was doing. 
Fortunately, the PUBG team have recently made some changes to the game that should help the seemingly simple act of watching a PUBG match. Tournament commentators and producers should be able to access a free-form camera that allows them to scan the battlefield as well as a much-improved replay system that will allow viewers to see what happened to that team that was just alive minutes ago.