News
PS4 Will Finally Support Cross-Play With Switch and Xbox One
Sony has announced that PS4 cross-play will begin with a Fortnite beta.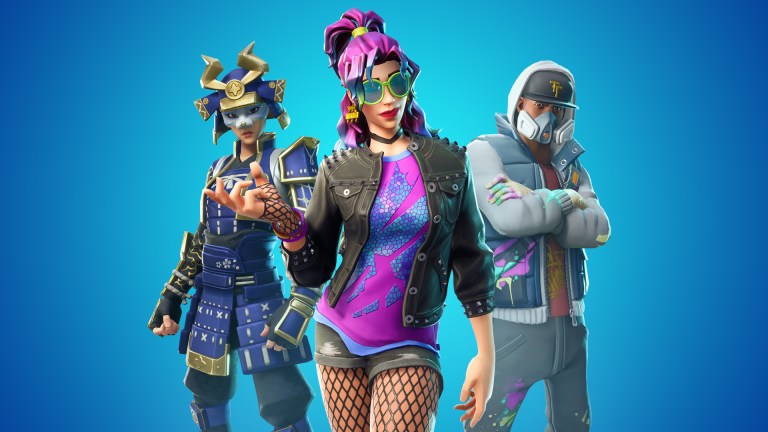 Sony will finally allow PS4 owners to play games with Xbox One and Switch gamers. 
"Following a comprehensive evaluation process, SIE has identified a path toward supporting cross-platform features for select third-party content," said Sony via a blog update. "We recognize that PS4 players have been eagerly awaiting an update, and we appreciate the community's continued patience as we have navigated through this issue to find a solution."
Sony's crossplay support will begin with an open beta for Fortnite that will not only allow for cross-platform play but will let players carry their progress on the PS4 to the Xbox One, Nintendo Switch, iOS, Android, Windows, and Mac. This addresses one of the biggest concerns regarding the PS4's previous refusal to play well with the other consoles on the block. 
The reason for the "beta" period seems to be based on Sony simply being unsure whether or not they've got their crossplay technology where it needs to be. This beta test should help them work out any potential technical issues while also ensuring that crossplay meets Sony's standards from a social standpoint. There's no word on whether or not Sony will immediately support more games following the conclusion of the Fortnite beta (or which games they may support), but we imagine that most major third-party games will eventually be included as part of this initiative. Hopefully, the eventual list of supported games will include upcoming major titles like Red Dead Redemption 2 and Call of Duty Black Ops 4. 
"For 24 years, we have strived to deliver the best gaming experience to our fans by providing a uniquely PlayStation perspective," says SIE President and CEO John Kodera in the blog post. "Today, the communities around some games have evolved to the point where cross-platform experiences add significant value to players. In recognition of this, we have completed a thorough analysis of the business mechanics required to ensure that the PlayStation experience for our users remains intact today, and in the future, as we look to open up the platform."
This is a huge win for PlayStation 4 owners and somewhat of a blow to Microsoft and Nintendo who were having a bit of fun mocking Sony of the PlayStation 4's previous lack of cross-play functionality with other consoles and select devices. 
Matthew Byrd is a staff writer for Den of Geek. He spends most of his days trying to pitch deep-dive analytical pieces about Killer Klowns From Outer Space to an increasingly perturbed series of editors. You can read more of his work here or find him on Twitter at @SilverTuna014.