News
Project Judge: Trailer and Release Date For Yakuza Creator's New Game
Project Judge is a investigative thriller from the creator of the Yakuza series.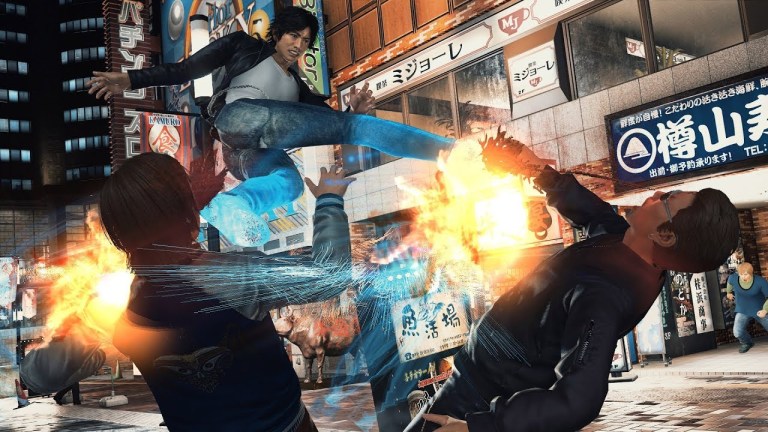 Ahead of Tokyo Game Show, Yakuza creator Toshihiro Nagoshi revealed his new IP, Project Judge (also referred to as Judge Eyes). 
While not formally tied to the Yakuza franchise by virtue of its characters and story (at least not yet), it's not difficult to spot the similarities between the two. Both are story-based, both are a little wacky, both seem to feature bombastic combat, and there are even hints that Project Judge will sport some crazy minigames. Nobody is going to be shocked to learn that this game came from the creator of the legendary Yakuza series. 
However, Project Judge distinguishes itself from the Yakuza franchise is some rather interesting ways. The game sees you play as a former lawyer turned detective who becomes involved in a murder that harkens back to an old case of his. It's a pure noire set-up that is enhanced by the game's surprising use of investigation gameplay. 
Based on details coming from the initial reveal, it seems that Project Judge will often require players to do things like trail suspects and take photos (which is complemented by a somewhat silly minigame that rewards you based on the quality of your photos. It also seems that you'll be required to do detective things like interrogate people for more information. 
That all sounds rather simple, but it's fascinating to see these aspects – which were almost entirely absent from Yakuza – added to the tried and true Yakuza formula. The result is something that is being referred to as a "courtroom thriller" (even if the game's courtroom elements haven't been fully explained quite yet). While the whole game still feels like more of a spin-off of the Yakuza franchise than the entirely new concept that Nagoshi seems to be hyping it as, we're quite intrigued by how this title seemingly utilizes those elements to enhance Yakuza's gameplay. 
We should learn more about this game relatively soon as a Project Judge demo is being released in Japan today. The full game is currently set for a 2019 release date. 
Matthew Byrd is a staff writer for Den of Geek. He spends most of his days trying to pitch deep-dive analytical pieces about Killer Klowns From Outer Space to an increasingly perturbed series of editors. You can read more of his work here or find him on Twitter at @SilverTuna014.