News
Project Awakening: Debut Trailer for PS4 Exclusive
Project Awakening is shaping up to be an epic PS4 exclusive.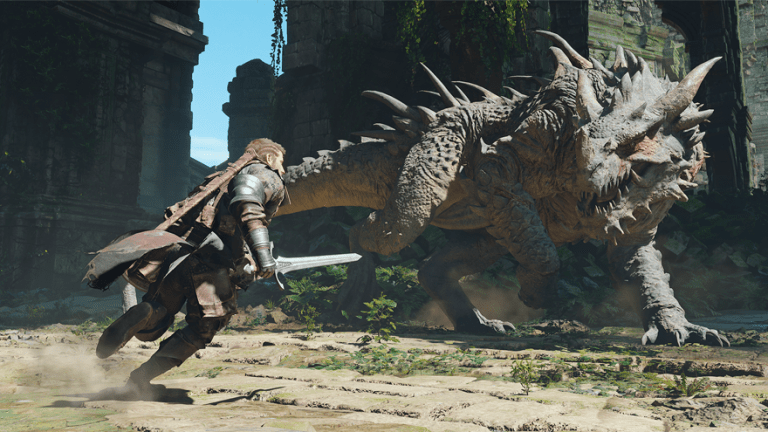 CyGames, a studio mostly known for mobile games, has debuted a massive new console title called Project Awakening. 
In the grand tradition of early game reveals, we don't know much about Project Awakening at this time. However, this title's trailer hints at a kind of Monster Hunter-like experience that sees the players take on gigantic creatures for a purpose that isn't entirely clear. The debut footage even utilizes the text "It's time for the wolves of war to awaken," which either refers to the monsters we see in the trailer or perhaps the human warriors that are fighting the monsters. 
Again, it's not much to go on, but there are a few things about this game that are worth highlighting even at this very early point in its reveal/development process. The first is the game's general visual design philosophy. Granted, medieval worlds are pretty played out, but there are aspects of this game (at least that we see in the trailer) which hint at more ambitious ideas. 
For instance, the shadows of large creatures that we see in the distance at the end of the trailer remind us of a blend of Shadow of the Colossus and the Wild Hunt from The Witcher 3. The game's visuals are also quite good (again, if we're too believe that the trailer represents the final product relatively well). 
The other thing that stands out about this title is the team that's working on it. We'd be lying if we said that we didn't have reservations about a mostly-mobile developer making a big-budget action RPG title for consoles, but the quality of this early footage suggests that this team might be willing to break free of the mobile realm and deliver something that is – at least – a glimpse into what they can do when they're able to work with some more substantial resources. 
At present, Project Awakening is a PS4 exclusive set to release in Japan and the U.S. on an undisclosed release date. 
Matthew Byrd is a staff writer for Den of Geek. He spends most of his days trying to pitch deep-dive analytical pieces about Killer Klowns From Outer Space to an increasingly perturbed series of editors. You can read more of his work here or find him on Twitter at @SilverTuna014.