News
Prey: Mooncrash DLC Confirmed by Bethesda
Prey: Mooncrash brings rogue-like gameplay to the the sci-fi shooter. Here's the first trailer plus more details...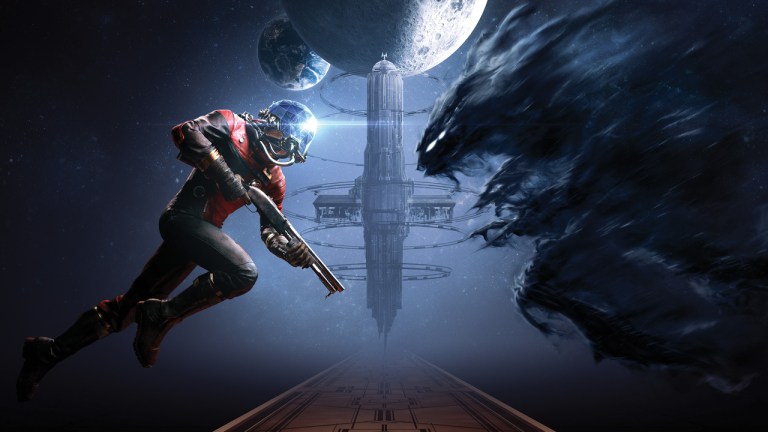 Sci-fi horror fans begging for more experiences like System Shock and BioShock got the highly anticipated Prey reboot last year. While there's much to be said about how those influences play off this creepy space adventure, Prey is still very much a worthwhile entry in the shrinking lineup of recent story-focused, single-player games.
For those of you hoping to return to the world of Morgan Yu and the Typhon, Bethesda announced a new DLC called Prey: Mooncrash during its E3 2018. The DLC brings rogue-like gameplay to Prey. It focuses on randomly generated levels with randomized enemies and items with each playthrough. 
Mooncrash is out today!
Check out the announcement trailer below:
As PC Gamer pointed out, there's definitely precedent for a visit on the Moon. There's a reference in the game to a Pytheas facility that "sits deep in a crater on the Lunar pole, permanently shadowed and surrounded by kilometers of ice." It may very well be this facility that players will be exploring in the expansion. 
Arkane Studios also announced a new multiplayer mode coming later this summer. It's called Typhon Hunter, a 5v1 mode where one player tries to survive the onslaught of five shape-shifting enemies. 
Prey dropped a year ago, so it might be surprising to some to see Arkane dropping new content this late in the game, but there's precedent for that, too. After all, the studio released The Death of the Outsider expansion about a year after the debut of Dishonored 2.
We'll keep you updated on Prey as we learn more!