News
Prey Developers Acquired by Bethesda
Bethesda has snapped up the team from Human Head Studios, makers of 2006's Prey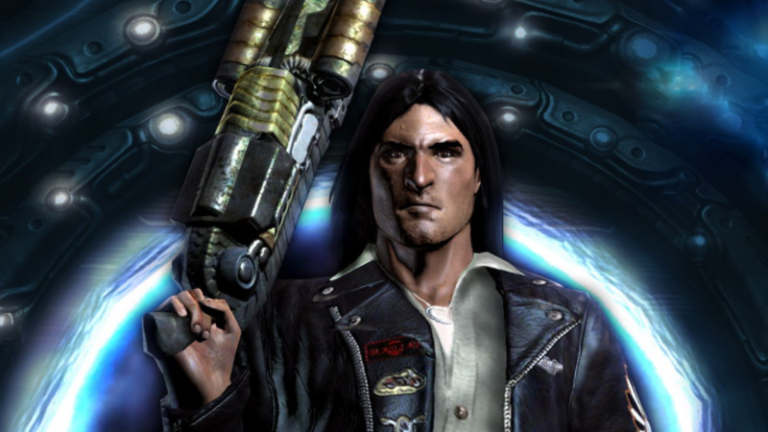 Human Head Studios, the studio behind 2006's Prey, the Rune franchise, and 2018's The Quiet Man, is closing down. But there is a happy ending to the story: Bethesda has swooped in to acquire the team from Human Head, which wil form a new Bethesda-owned studio called Roundhouse Studios.
"The last month has been a unique one for all of us at Human Head Studios," reads an official blog post on HumanHead.com. "We recently launched Rune II on the Epic Store and we hope that you're enjoying the game and checking out the Rune II streams. We're proud of what our talented team has created and encourage everyone to sail their longships in search of battle against the dark forces of Ragnarok."
The blog continues: "However, Rune II will be the final game for Human Head Studios. After 22 great years of making games as an independent studio, economic realities have forced us to make the decision to wind down the company and close its doors. But while we are closing the book on Human Head, we are not closing the book on the amazing team we have assembled."
The team at Human Head adds: "We wanted to do whatever we could to keep the team together and keep each member of our talented staff employed, right here at home. That's when we reached out to Bethesda Softworks to see what might be possible. As a result, we are happy to announce that the development team from Human Head is becoming part of Bethesda as a new studio based in Madison, WI, called Roundhouse Studios. The entire staff has been offered new roles with Bethesda, and it's exciting to know that our team, which has accomplished so much together, for so long, can continue doing what we love."
Of course, this isn't the first time that Human Head and Bethesda Softworks have crossed paths. The two companies previously developed a Prey sequel together that was ultimately canceled. And after Human Head's vision for Prey 2 didn't go ahead, it was Arkane Studios (which is owned by Zenimax Media, the parent company of Bethesda Softworks) that picked up the franchise and made 2017's Prey reboot.
Eurogamer reports that Roundhouse Studios will now begin work on numerous "unannounced projects" for Bethesda. It'll be interesting to see what they come up with, and we'll be sure to keep you posted on that front as we hear more.