Features
Previewing the AzanaBand – can it really revolutionise videogaming?
A device that connects to your VR headset via Bluetooth, and potentially revolutionises videogaming. We find out more about the AzanaBand...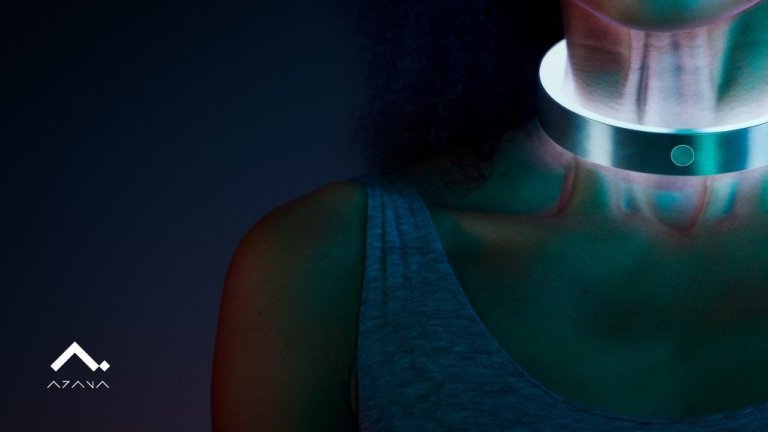 Pretty much out of nowhere, the AzanaBand (visit www.azanaband.com to find out more) gaming device looks set to become available in the coming weeks, accompanied by a bold collection of claims as to what it's actually capable of. We've not been able to fully explore the hardware as of yet, but also, we've not seen a product to date making claims of the ilk of this one. Our interest was duly piqued.
Here's the trailer that debuted earlier today…
The band, then, is a piece of hardware that works in conjunction with existing virtual reality technology – be it PlayStation VR, HTC Vive or Oculus Rift – and its makers claim that it adds extra sensations that can genuinely revolutionise playing a game.
Revolutionise, of course, is one of those words that tends to get thrown around press releases and technology a lot, but the AzanaBand might just have a case to use it. It's been developed, according to the accompanying blurb, in conjunction with "expert gaming technologists and leading neuroscientists", but conversely, none of them are named. That does keep to the secretive nature of the product, whose existence we weren't even aware of just a few days back.
The Hardware & Its Claims
It's a wearable device, that goes around the neck (it's not quite as sinister as that makes it sound!), and claims to be able to stimulate your body's major pulse points. It does need to physically touch your body to do this, with its contact points sending pulses that quietly attempt to manipulate your brain activity. In terms of how it connects to your VR technology, it's a Bluetooth device, and setup is as straightforward as you'd expect. Pairing should take under a minute.
Let's get to some of those claims, then. The accompanying materials reckon that the AzanaBand can help release the natural mood stimulant, Phenylethylamine, for example. This, in turn, is the stimulant that helps moderate how happy you feel. Should the band do its work, it should be able to incite happy feelings, that are contextual to what's happening on your VR hardware's display.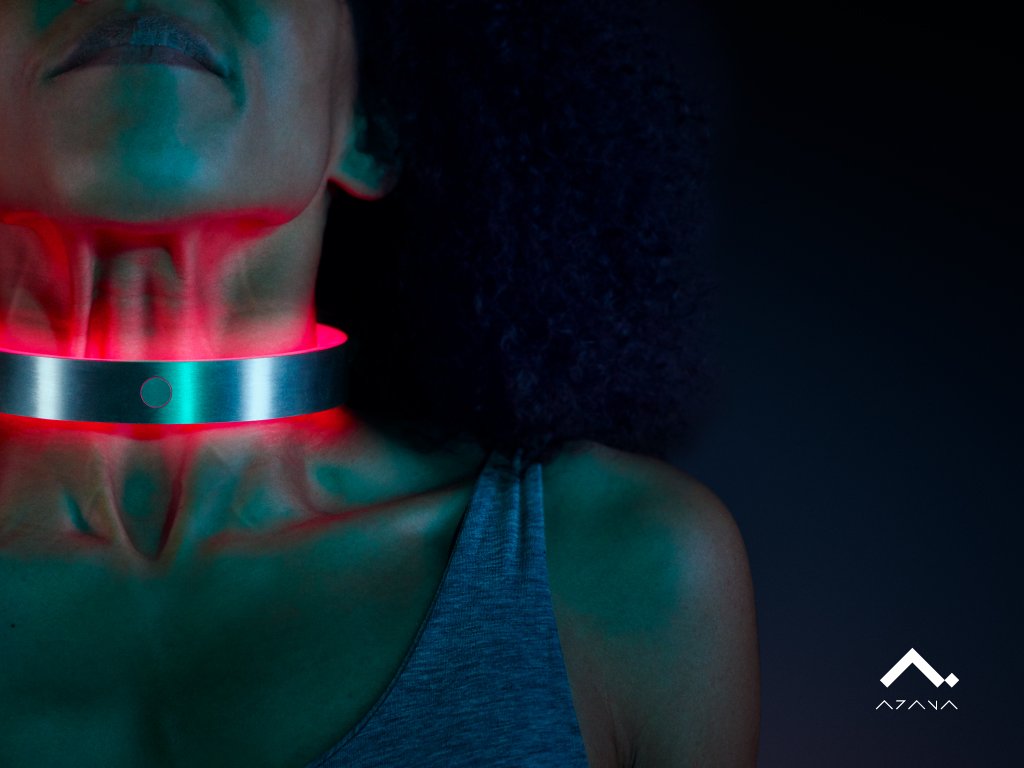 Does it? Well, good question, as it's a tricky claim to actually verify. Furthermore, without specific software and applications – outside of demo material – available to rigorously put the AzanaBand through its paces, it's unclear what in real world environments it's actually capable of. Granted, it looks the business, and has a real sci-fi tinge to its design. It certainly sends pulses. But there are more questions than tangible answers at this stage.
But still: what's interesting is the emotions and reactions it reckons it can bring to modern videogaming. Imagine, then, playing a horror game, if you want proper chills – and doing so in conjunction with the band around your neck. In that instance, it reckons it'll send pulsations through your body to help generate legitimate feelings of deep fear. Not for nothing does the documentation warn of unsuitability for those with heart problems. If it can measure up to half of its claims there, then this might yet be a very unexpected jump forward in videogaming.
Perhaps – and it's a generous use of the word perhaps – the grey-ist area of the product's feature set is how it reckons it can enhance the sensation of pain suffered by your character in a game. Again, we should note that we've been unable to test this, as it's not something demo software was available for. But the idea, explain its backers, is to make an on-screen character's struggle to stay alive all the more compelling. We're assuming that the band isn't going to shoot great big pain-inducing bolts of hell through your body, but there's clearly something that it's up to. Something that we assume has passed the requisite EU safety tests.
In The Box
The device itself is set to be released in two sizes, holding nine hours of battery charge at a time. Pricing hasn't been announced, and nor have details of partners.
As such, we'd assume – although can't confirm – that at launch the supporting software line-up will be on the sparse side, as third-party publishers play the kind of waiting game they've done with broader VR thus far. Instead, the product will launch with an official Azana game, although we weren't able to test that for ourselves.
The website for the AzanaBand is live now if you want to find out more yourself. You can check that out at www.azanaband.com