News
Power Rangers and Street Fighter Short Film Coming
Power Rangers and the heroes of Street Fighter will be teaming up in a new live action short. An official teaser was revealed at SDCC.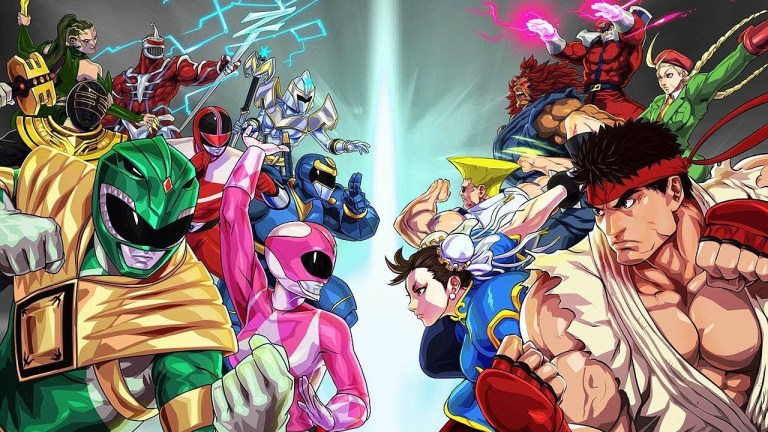 Power Ranger and Street Fighter have already teamed up in the videogame world with nWay Games' Power Rangers: Legacy Wars. Now the two beloved pop culture hero crews will be teaming up again in a live-action format. 
At San Diego Comic-Con on Thursday, nWay and Lionsgate Interactive revealed a trailer for the upcoming live-action short: Power Rangers: Legacy Wars — Street Fighter Showdown. As the name suggests the short film will see the Power Rangers and the heroes of Street Fighter team up to fight M. Bison…who just seems to have this bad habit of never being fully defeated. 
The particularly exciting angle here is that, unlike last year's full-length feature Power Rangers film, this short has some old Power Ranger friends involved. Jason David Frank will reprise his role as Tommy Oliver (the original green and white ranger) while Ciara Hanna will continue her role as Gia (the Yellow Ranger from 2013's Power Rangers Megaforce). Take a look at them in action.
At the very least it looks like Tommy and Gia will be teaming up with Ryu and Chun-Li and Ryu will be morphin' into…something. It's worth pointing out that Power Rangers: Legacy Wars recently added the playable character Ryu Ranger. 
The live-action short will debut in the fall. Bat in the Sun, best known for the web series Super Power Beat Down, will produce. 
Read the Den of Geek SDCC 2018 Special Edition Magazine Here!