News
Nintendo Fan Creates Portable Combo of GameCube and Wii
Retro consoles combine, making a handheld device we'd really like to own...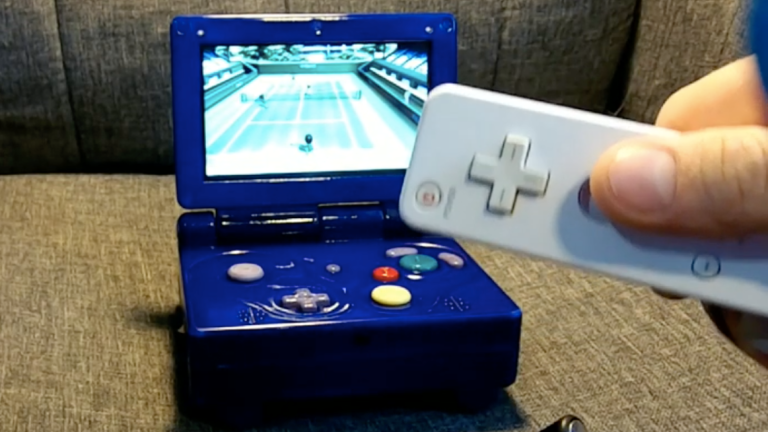 A hardware modder named David Barscheski has meshed the Wii, GameCube, and Game Boy Advance SP together. The result is a handheld hybrid Nintendo console that looks really great. We'd really like this to exist as a product we could buy.
Of course, there's no shortage of retro consoles on the market at the moment: the NES Mini and SNES Mini have already released, as has the PS Classic, and the Sega Genesis Mini and the TurboGrafx-16 Mini are both on the way. All of these old-school offerings are plug-and-play home consoles, though, and the idea of taking a retro console on the go is a really exciting possibility. That excitement doubles when you consider that consoles that weren't originally portable, like the GameCube and the Wii, could now be squished into handheld formats using today's technology.
For now, though, none of the leading games companies has announced plans to turn their old consoles into handheld experiences, so we'll have to make do with watching in awe as modders like Barscheski turn these dreams into a reality. Check out this video of his Wii/Gamecube handheld mash-up…
In the video, you'll see Barscheski loading up the GameCube title Metal Gear Solid: The Twin Snakes on his console, which he's named the Portable Wii GameCube Advance SP 2.0. And even though the Nintendo Switch has already realized the idea of console-sized games on a portable device, this is still cool to witness.
Barscheski then loads up Wii Sports and takes part in some Wii Tennis, with the motion controllers working well on the handheld device. Again, the Switch has already blended motion controls with handheld devices, but that doesn't hinder our enjoyment of witnessing this miniature marvel.
We'll keep bringing you cool games news as we see it.