News
Pokemon Twitch Marathon Includes 19 TV Seasons and 16 Movies
Twitch and The Pokemon Company are kicking off a months-long Pokemon marathon. Gotta watch 'em all...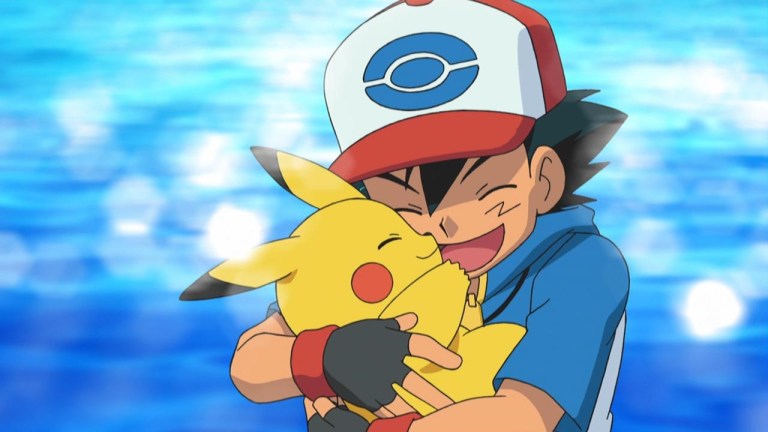 The Pokemon Company and Twitch are teaming up to broadcast a months-long Pokemon marathon. 
This Pokemon: The Series marathon will include 19 seasons of Pokemon animated adventures (totaling 932 episodes) as well as 16 Pokemon movies. We had no idea there were 16 Pokemon movies, but apparently, they are, and you'll be able to see all of them. 
Because there is so much content included as part of this presentation, the airings will be broken into separate marathons. The first marathon will start on August 27, and the broadcasting will continue into 2019. There's no word on how the broadcasts will be divided, but we do know that the fun starts with the first season of the Pokemon animated series, Indigo League, which you can watch starting at 10:00 AM on August 27. 
The marathon will be available to Twitch viewers in the US, Canada, Europe, LATAM, and Australia via the TwitchPresents channel. Additional channels will broadcast the marathon in French, German, Spanis, Italian, and Brazilian Portuguese. 
Much like previous Twitch marathons, it's difficult to really tell when certain episodes will air unless you're willing to do some math and calculate the average broadcast time of an episode. Fans usually make a homebrewed schedule for these showings, but this one is going to be particularly challenging to anticipate due to the sheer amount of content included in the multi-month broadcast.
As always, you'll be able to interact with fellow viewers throughout the marathon via Twitch chat. Of course, by interact with fellow viewers, we mean spam memes until someone notices you. 
Even better, this marathon will feature a fun new feature that allows you to collect badges that appear on-screen during the marathon in order to claim your place on a running leaderboard. This feature does require you to have a registered Twitch account. 
Matthew Byrd is a staff writer for Den of Geek. He spends most of his days trying to pitch deep-dive analytical pieces about Killer Klowns From Outer Space to an increasingly perturbed series of editors. You can read more of his work here or find him on Twitter at @SilverTuna014. 
Read the latest Den of Geek Special Edition Magazine Here!