News
Pokemon Let's Go! Pikachu and Eevee Require Online Subscription for Some Features
Pokemon Let's Go! Pikachu and Eevee will evolve the ideas of Pokemon Go and take a trip back in time.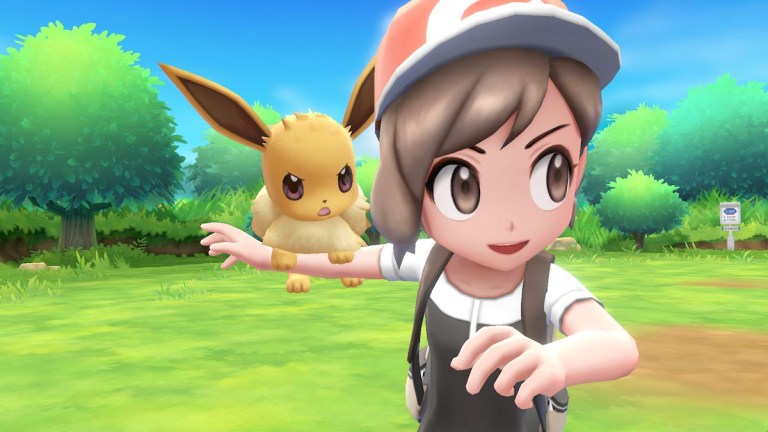 It looks like you'll need a Nintendo Switch Online subscription to use all the features in Pokémon Let's Go Pikachu and Eevee.
The Pokemon Company issued a statement to Eurogamer in which they clarified how Let's Go will work with Nintendo Switch Online. You will need a premium account (which costs $19.99 a year) in order to access online battling and trading. However, it seems you will be able to perform those functions locally without a premium account. Furthermore, Pokemon Company has confirmed that Let's Go will not feature a Global Trading System or Battle Spot functionality despite the fact that they have been included in previous Pokemon games. 
In case you missed the initial announcement, two of the new Pokemon games coming to Switch are called Pokémon Let's Go! Pikachu and Pokémon Let's Go! Eevee.
These titles harken back to Pokemon Yellow by allowing Pikachu and Eevee to exist and hang out with their trainers outside of Pokeballs. Players will be able to form a bond with their companion Pokemon throughout the game by interacting with them in various ways. You'll even be able to choose other Pokemon you catch to be your companions. So far as that goes, the Pokemon in the game are the original 151, but the developers did tease that the titles will feature a "new Pokemon."
However, the game's main hook is a much more modern set of features that touch upon the ideas of Pokemon Go. Along with letting players catch Pokemon by utilizing the motion controls of the Nintendo Switch JoyCons, players will also be able to use a peripheral called Pokéball Plus that is pretty much what you think it is: a real-life Pokeball that vibrates and lights up as you use its motion controls to capture Pokemon in-game. 
Speaking of capturing, you don't actually get into random encounters in this game. Instead, you can see all of the Pokemon wandering on-screen, and you simply bump into the one you want to catch. Disappointingly, it doesn't appear that there is any battling involved in the catching process. Much like Pokemon Go, you just enter a catching sequence with either the JoyCon or the Pokeball peripheral. However, there are battles in the game that work the same as the RPG battles seen in many other Pokemon games. 
Pokemon Let's Go will also offer co-op play. The extent of this mode isn't entirely clear, but the trailer teases that you will be able to wander the map with friends and hop into an ongoing game whenever you wish. That bit hasn't been confirmed yet, though.
Pokémon Let's Go! Pikachu and Pokémon Let's Go! Eevee are set to release on Nov. 16, 2018.