News
Pokemon Quest Has Passed 7.5 Million Downloads
Free-to-play adventure game Pokemon Quest has reached a huge download milestone, and made quite a pile of money at the same time...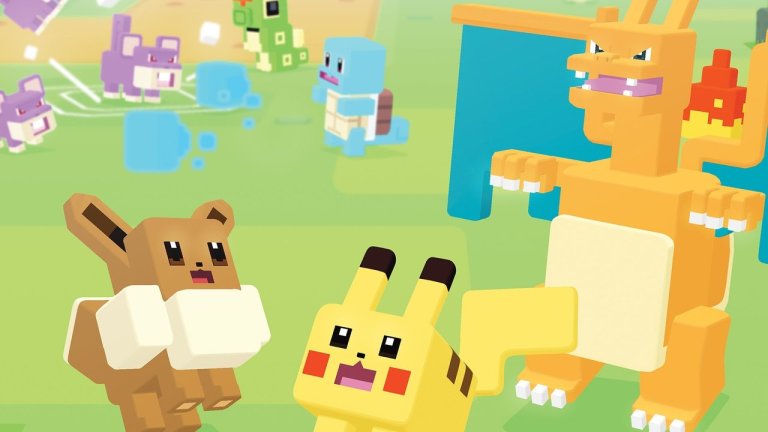 It's just over a month since the launch of Pokemon Quest, Nintendo and The Pokemon Company's free-to-play adventure title – a kind of fighting-and-evolving affair with a touch of Minecraft's cooking and boxy visual style.
Despite competition from other free-to-play games like Fortnite, Pokemon Quest has enjoyed a successful few weeks so far. Not long after it appeared on the Nintendo Switch on May 30, its number of downloads quickly reached one million. 
On June 27, the Android and iOS editions launched, and The Pokemon Company has announced that it's racked up 7.5 million downloads across all platforms. That's quite a result, particularly when you add it to a recent report that the iOS and Android ports have made about $3 million from microtransactions. 
If you're wondering why all this should matter to the average punter reading about games on the internet, then it's worth bearing in mind that Nintendo approached the whole free-to-play arena quite tentatively at first. Miitomo, the company's first collaboration with Japanese mobile firm DeNA, was more of an interesting app than a proper game, and while it was eagerly downloaded at first, interest also appeared to drop off just as quickly – its servers were shut down in May 2018, a little over two years after its launch.
It was a cautious first step, but an important one: it paved the way for the likes of Fire Emblem Heroes, Animal Crossing: Pocket Camp, and the forthcoming Mario Kart Tour. Pokemon Go, licensed by Nintendo subsidiary The Pokemon Company and developed by Niantic, Nintendo have a full-on hit: it's estimated that $2 million per day is spent on the game, and that its total revenue has passed $1.8 billion.
All of this is proof that, far from tarnishing a major brand like Pokemon, a solidly-produced free-to-play game like Pokemon Go can be as popular and profitable as a more traditional, single-purchase game like Pokemon Sun And Moon on the 3DS. While Nintendo won't be abandoning its old way of making games any time soon – there's a Pokemon "core RPG" due out next year – the continued success of Pokemon Quest and Pokemon Go will almost certainly convince it to branch out further into the free-to-play (or free-to-start, as it insists on calling it) arena in the near future.