News
Pokemon GO Is Finally Available for Apple Watch
The long-awaited Apple Watch version of the game arrives with a big catch.Well, actually, a distinct lack of catching.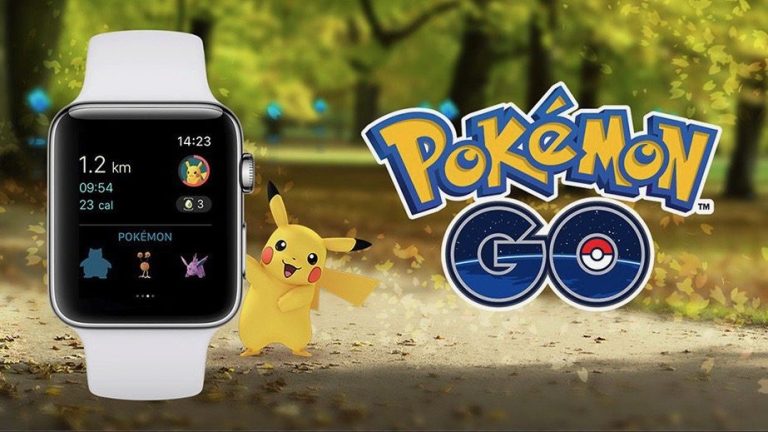 Pokemon GO and the Apple Watch seemed like a match made in heaven. Who wouldn't want to catch Pokemon with the help of futuristic device you wear around your wrist? Unfortunately for the continuously devastated group of consumers known as Apple Watch owners, Pokemon GO didn't support the controversial device at launch. 
Developer Niantic corrected that oversight today by officially launching a version of Pokemon GO that is compatible with Apple Watch. 
Yes, those of you who still continue to justify your Apple Watch purchases in social situations will be able to add the year's most popular mobile game to your verbal arsenal. While many expected the Apple Watch version of Pokemon GO to be available much sooner than this, the final product does resemble the Apple Watch version of the game that Niantic teased back in September. That means that Apple Watch owners can use their device to see which Pokemon are nearby, check on their Pokedex, and even purchase items from shops. 
Unfortunately, they will not be able to actually catch Pokemon through the Apple Watch. While Niantic suggested that this would be the case when they teased the Apple Watch version of the app a few months ago, it's still a bit disheartening to see that they haven't changed their mind. The lack of this critical piece of functionality means that the Apple Watch version of Pokemon GO should be treated as a companion to the iPhone app rather than a substitute. 
From a business standpoint, the decision does make sense as it means that the Pokemon GO Plus device's ability to catch Pokemon without requiring you to open the Pokemon GO app becomes that much more appealing. Sadly, that device is currently experiencing the same troubles as the NES Classic Edition at the moment, which is to say that those who are able to find one are typically only able to purchase it for a marked-up price.