News
Pokemon Go Adding Alolan Forms of Original Pokemon
Pokemon Go prepares for the summer with the addition of these new evolutions.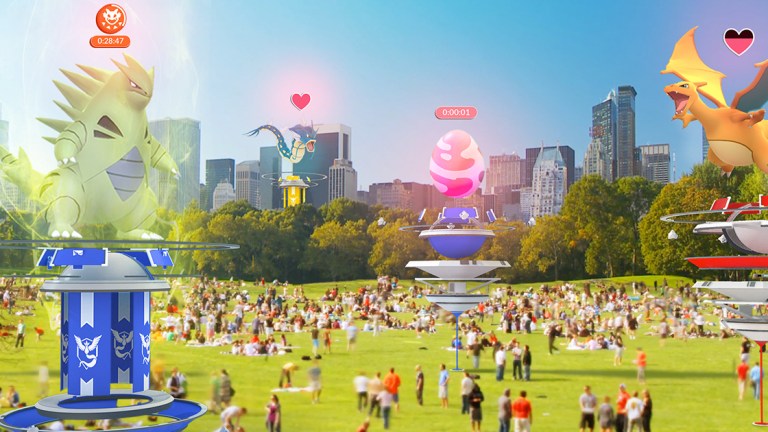 Pokemon Go is adding Alolan forms of Kanto Pokemon from Pokemon Sun and Moon.
As the sunny days of summer approaches, Pokemon Go will soon feature the Alolan variants of some of the Pokemon currently in the game. For those unfamiliar, the Alolan forms are additional evolutions that some of the original 151 Pokemon could achieve in Pokemon Sun and Moon. While developer Niantic doesn't reveal which Alolan variants are being added to the game, it's pretty clear from the teaser image they released that Diglett, Meowth, Vulpix, Exeggutor, Raichu, and Rattata will be included as part of the update.
The wording of the statement from Niantic suggests that the Alolan versions of these Pokemon will replace the current versions of the creatures rather than serve as entirely new Pokemon to catch. We'd be surprised if this update didn't feature a few more pieces of content than just some new Pokemon skins, but since Niantic isn't dishing the details, we're left to wonder what else is coming to the game.
In the meantime, check out this list of Aloa Pokemon to see which variants you might soon spot in the Pokemon Go wild.
In other Pokemon Go news, Niantic has made the bold decision to once again host a Pokemon Go festival in Chicago. The reason that decision is so bold has something to do with the fact that the last Pokemon Go festival in Chicago was a disaster. A combination of network issues, game bugs, and irate fans led to everyone who attended the festival getting a refund and some in-game currency for their trouble.
Niantic CEO John Hanke spoke with IGN about the troubles of last year's festival and promised that this year's Chicago event – now called Pokemon Go Fest: A Walk in the Park – will feature an array of improvements designed to combat the issues that plagued last year's celebration. It remains to be seen whether those who remember the troubles of the previous event find it in themselves to give this one a shot.