News
Pokemon: Detective Pikachu Trailer, Release Date, Cast, Rating, and News
What you need to know about the Detective Pikachu movie, including latest news, release date, trailers, cast, and more!
After 19 animated Pokémon films, the iconic franchise is finally getting a live-action adaptation. The Detective Pikachu movie will see the most famous fictional rodent since Mickey Mouse star in his own feature film (voiced by Deadpool star Ryan Reynolds). Pikachu will be joined by various other Pokémon in the film, which is based on a 2016 video game of the same name. 
Detective Pikachu is being helmed by Rob Letterman, who is best known for adapting R.L. Stine's '90s kid nostalgia pic, Goosebumps, for Sony. Turning that into an all-ages comedy did wonders for the studio, and a sequel is expected to be on the way. Alex Hirsch and Nicole Perlman penned the script for Detective Pikachu.
Here's everything we know about this intriguing adaptation:
Detective Pikachu Trailers
This special Detective Pikachu trailer (which was uploaded to Ryan Reynolds YouTube account) showcases some of the film's Pokemon in great detail. Take a look at how Cuebone, Psyduck, Magikarp fit into this film's strange universe.
Here's another spot, courtesy of Pikapool himself (and Disney's newest Marvel movie Mouseketeer,) Ryan Reynolds! Watch it below:
Further Reading: How the World Became Obsessed with Pokemon
Directly below is the second full trailer:
It's a Ryan Reynolds film, so naturally, there's outside-of-the-box promotional material for Detective Pikachu. Watch the behind-the-scenes clip: 
Here, the star of 2011's Green Lantern would have you believe that his starring voice role entailed intensive research, method acting immersion, and a dangerously grueling – Christian Bale-like – physical transformation. His wife, Blake Lively, reveals of the culmination of those purported sacrifices, "I mean, he didn't even change his voice. It just sounds like him." – Yes, you'd better believe that the Deadpool-esque deadpan trolling remains strong with Reynolds here.
At last, Pikachu speaks… and he sounds like Deadpool! Here's the first trailer for the Pokémon live-action film:
Joining them is Kathryn Newton (Big Little Lies), who is described as a "sassy journalist" who helps Smith's character and Detective Pikachu on the case.
Rounding out the cast are Ken Watanabe, Rita Ora, Bill Nighy, and Chris Geere. 
Detective Pikachu Story
Here's the official synopsis for Detective Pikachu:
A young man joins forces with Detective Pikachu to unravel the mystery behind his father's disappearance. Chasing clues through the streets of Ryme City, the dynamic duo soon discover a devious plot that poses a threat to the Pokémon universe.
Further Reading: Pikachu's Original Design Was Based on a Squirrel
Detective Pikachu Rating
Detective Pikachu is rated PG  for action/peril, some rude and suggestive humor, and thematic elements.
Detective Pikachu Poster
Check out the Detective Pikachu poster below: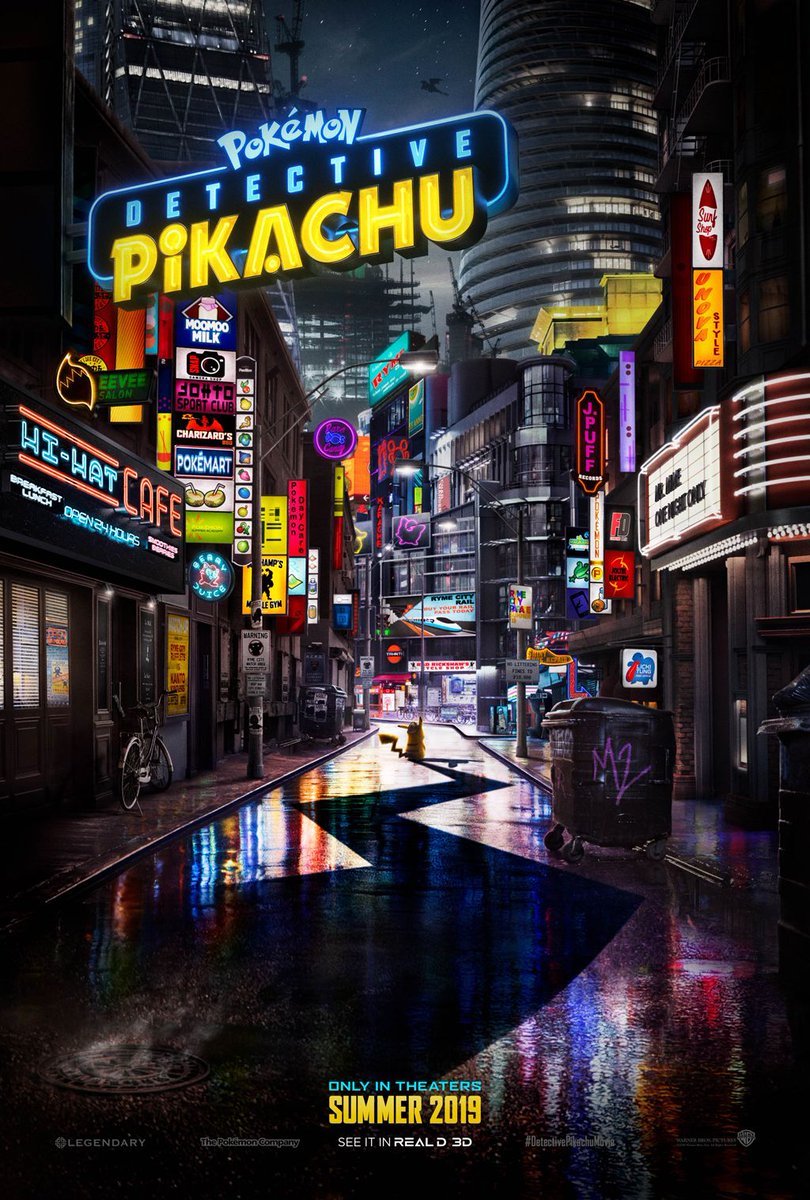 Detective Pikachu Soundtrack
The Detective Pikachu soundtrack features a collaboration between Kygo and Rita Ora. Listen to the track here:
Joseph Baxter is a contributor for Den of Geek and Syfy Wire. You can find his work here. Follow him on Twitter @josbaxter.