News
PlayStation State of Play Live Stream
The December PlayStation State of Play broadcast promises big announcements and reveals fans won't want to miss. Watch it here!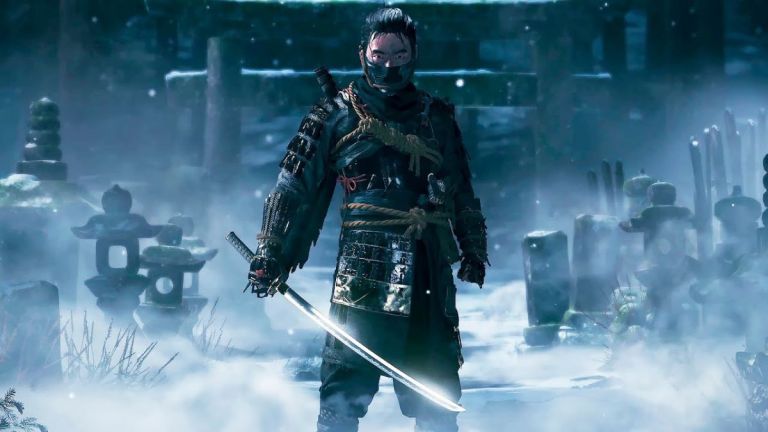 PlayStation has announced the date for the next State of Play live stream, which will be broadcast on Dec. 10 at 9 am ET.
What can fans hope to see? While The Last of Us Part II was addressed at the last State of Play, there's one final PlayStation 4 exclusive that Sony could revisit during today's broadcast: Ghost of Tsushima, which was a major highlight of last year's E3, but hasn't appeared much since. A new gameplay trailer might be just the ticket to get fans hyped again. Perhaps we'll finally get a release date, too. 
There's also the big elephant in the room: the PlayStation 5. Will we hear more about Sony's secret new console ahead of the new year? The console is set to hit shelves in 2020, likely during the holidays, which means that E3 will probablt be when Sony will fully unveil the console, but getting a few more details about what's coming up couldn't hurt. PS5 dev kits have already made their way to several studios, so a glimpse into what these developers are making on the new hardware might be just the ticket to get people buzzing about the console before its full reveal later next year.  
Rumor has it that PlayStation is also set to reveal a remake of Resident Evil 3. After the success Capcom enjoyed with the release of Resident Evil 2 in early 2019, a remake of the next installment was a foregone conclusion. Lending credibility to the rumor is an alleged leak of the cover art of the game that made its way on the internet a few days ago. With Resident Evil's long tradition with the PlayStation, expect the reveal of another remake to happen nowhere else but here. 
You can watch the stream below:
Matthew Byrd is a staff writer for Den of Geek. He spends most of his days trying to pitch deep-dive analytical pieces about Killer Klowns From Outer Space to an increasingly perturbed series of editors. You can read more of his work here or find him on Twitter at @SilverTuna014. 
John Saavedra is Games Editor at Den of Geek. Read more of his work here. Follow him on Twitter @johnsjr9 and make sure to check him out on Twitch.