News
PlayStation Productions Will Adapt Sony Games into Movies and TV Series
PlayStation Productions will lead future movie and TV adaptations of popular Sony games.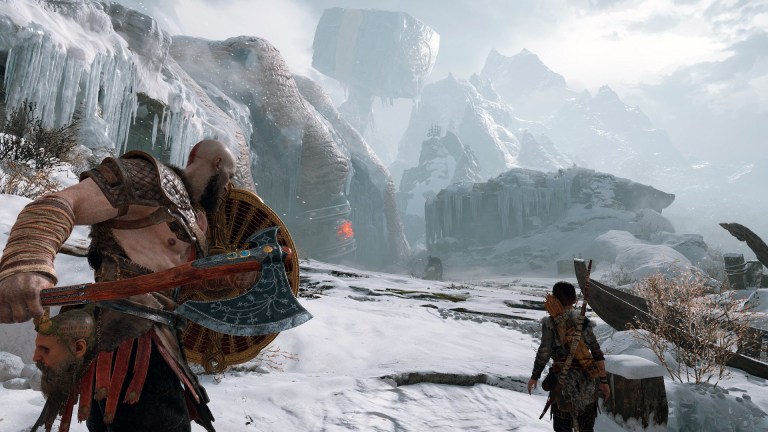 Sony Interactive Entertainment will launch a new branch of the company called PlayStation Productions who will be responsible for turning popular PlayStation properties into movies and TV series. 
"We've got 25 years of game development experience and that's created 25 years of great games, franchises and stories," said SIE chairman Shawn Layden in an exclusive interview with the Hollywood Reporter. "We feel that now is a good time to look at other media opportunities across streaming or film or television to give our worlds life in another spectrum."
PlayStation Productions will be led by SIE vice president of marketing, Asad Qizilbash. According to Qizilbash, SIE feels that it's better for the company to open their own production company "instead of licensing our IP out to studios" simply because they are "more familiar" with these properties and "know what the PlayStation community loves."
It's hardly an unprecedented move. Activision Blizzard and Ubisoft operate similar production studios that handle the adaptation of their video game properties. What separates Sony is both the sheer number of valuable properties they control (which include Uncharted, The Last of Us, Tomb Raider, and God of War) and the ambition of those behind this particular undertaking. In fact, Layden suggests that PlayStation Productions can fix the many, many things that have gone wrong with most video game adaptations to-date. 
"You can see just by watching older video game adaptations that the screenwriter or director didn't understand that world or the gaming thing," Layden says. "The real challenge is, how do you take 80 hours of gameplay and make it into a movie? The answer is, you don't. What you do is you take that ethos you write from there specifically for the film audience. You don't try to retell the game in a movie."
While PlayStation Productions may not meet their loftiest goal of becoming the next Marvel Studios, the fact that those involved with the studio are already talking about giving each project time to be properly developed and helping grow each of them into proper franchises suggest they are on the right path. 
Matthew Byrd is a staff writer for Den of Geek. He spends most of his days trying to pitch deep-dive analytical pieces about Killer Klowns From Outer Space to an increasingly perturbed series of editors. You can read more of his work here or find him on Twitter at @SilverTuna014.