News
PlayStation Classic Games Revealed
Metal Gear Solid, Final Fantasy 7, Tekken 3, Resident Evil, and more will be part of the PlayStation Classic retro console!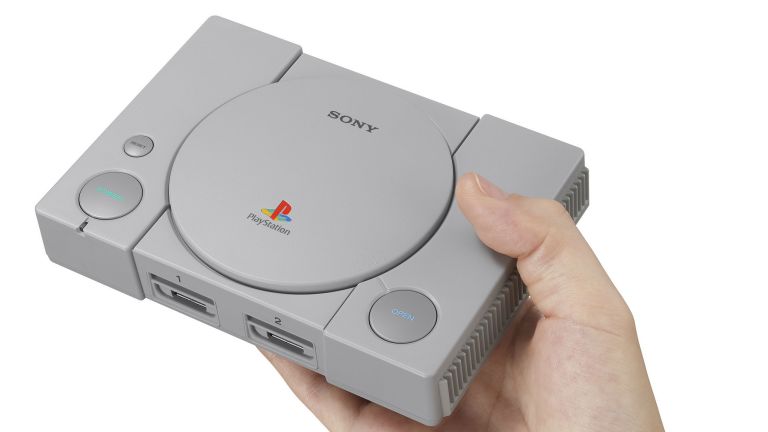 Nintendo's NES Classic Edition retro console was a showstopper in 2016, selling 2.3 million units in less than a year, so it was only a matter of time before Sony or Microsoft jumped on the nostalgia wagon. Indeed, it's Sony who is releasing its own retro console, the PlayStation Classic, a miniature replica of the console that put the company on the gaming map. Sony announced the news in a blog post early this morning, just a few weeks shy of the revolutionary console's 23rd anniversary.
The PlayStation Classic, which is set to arrive on Dec. 3, will ship with 20 pre-loaded games, including Final Fantasy VII, Tekken 3, Jumping Flash, Metal Gear Solid, Ridge Racer Type 4, and Wild Arms. Here's the full list of titles:
Battle Arena ToshindenCool Boarders 2Destruction DerbyFinal Fantasy VIIGrand Theft AutoIntelligent QubeJumping Flash!Metal Gear SolidMr. DrillerOddworld: Abe's OddyseeRaymanResident Evil Director's CutRevelations: PersonaRidge Racer Type 4Super Puzzle Fighter II TurboSyphon FilterTekken 3Tom Clancy's Rainbow SixTwisted MetalWild Arms
The games will be playable in their "original format," meaning that you won't be playing any remastered versions on the PlayStation Classic. The console will set you back $99.99.
Further Reading: 20 PS1 Games That Should Be on the PlayStation Classic
According to Sony, the PlayStation Classic is "approximately 45% smaller" than the original console. You can see just how tiny the PlayStation Classic is in the comparison photo below: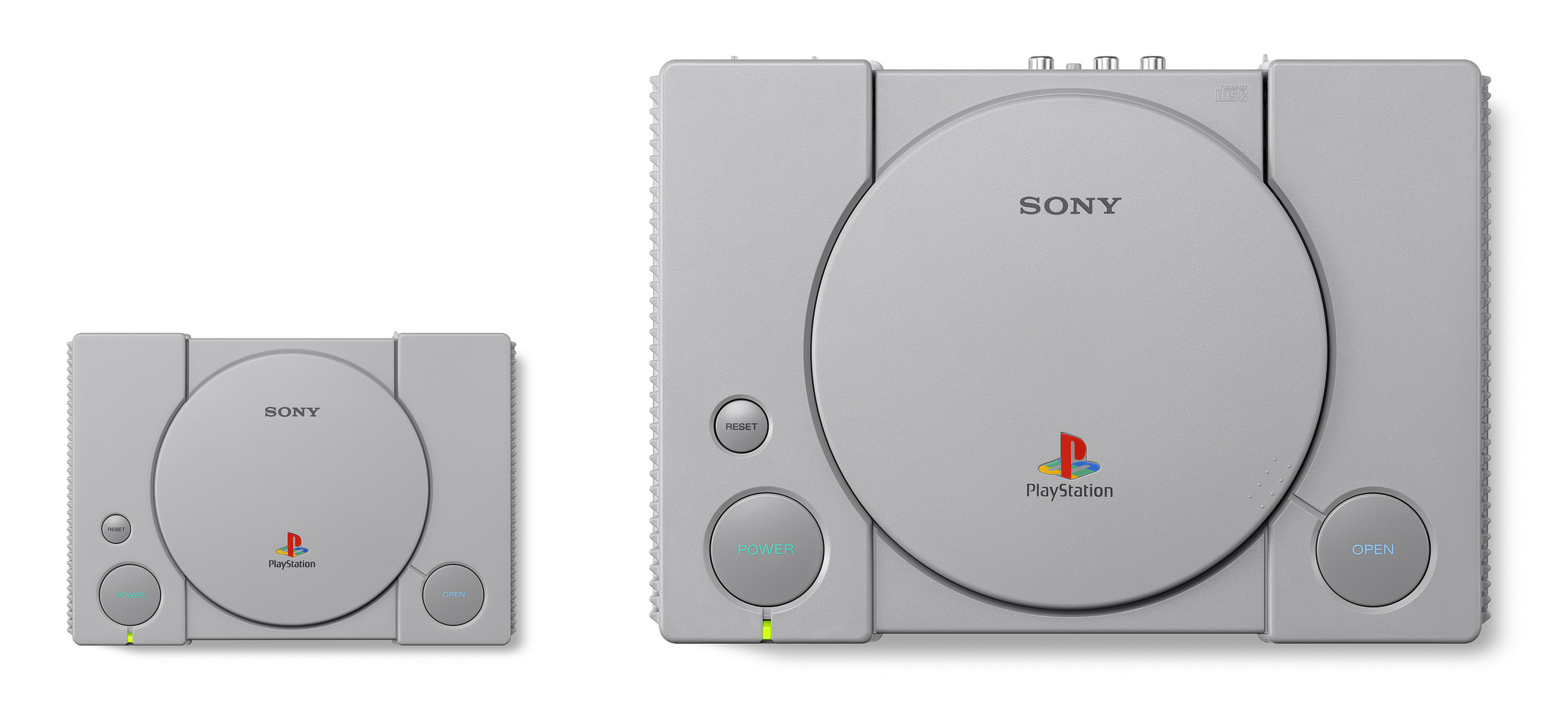 Following Nintendo's lead, Sony won't ship its retro console with an AC adapter. Instead, a USB cable will the only way to power the console. An HDMI cable will also come in the box. Players will also have to make do with wired controllers, but at least the package will come with two so you can jump on local multiplayer with a friend. 
Further Reading: 60 Underrated PlayStation Games
Sony dropped a brief trailer along with the announcement:
"Long-time fans will appreciate the nostalgia that comes with rediscovering the games they know and love, while gamers who might be new to the platform can enjoy the groundbreaking PlayStation console experience that started it all," Sony said of the mini.
We'll update you as we hear more!
John Saavedra is an associate editor at Den of Geek. Read more of his work here. Follow him on Twitter @johnsjr9.