News
PlayStation Game Studios Boss Shawn Layden Leaves Sony
Shawn Layden, Chairman of PlayStation Worldwide Studios, is shockingly leaving the company.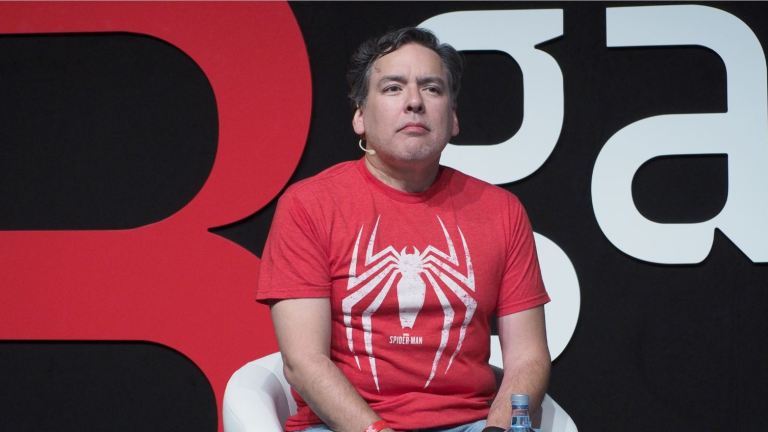 Shawn Layden is leaving Sony Interactive Entertainment and stepping down from his position as Chairman of Worldwide Studios. 
"It is with great emotion that we announce that Worldwide Studios Chairman Shawn Layden will be departing SIE," reads a tweet from PlayStation. "His visionary leadership will be greatly missed. We wish him success in future endeavors and are deeply grateful for his years of service. Thanks for everything, Shawn!" 
The big question at this time is why Layden has decided to leave the PlayStation team. It's rare to see an executive at such a high position working for a company that seems to be doing quite well just decide to vacate his position out of the blue. We're sure there will be no shortage of speculation in regards to the motivation behind his decision, but you do have to also consider that this could just be a personal decision on Layden's part that has little or nothing to do with the company itself. 
Still, this feels like a blow for the PlayStation team. Layden has been with Sony since 1987 and was named the president and CEO of Sony Computer Entertainment America in 2014. He later became chairman of Sony Interactive Entertainment Worldwide Studios in 2018 where he presided over the releases of such notable PS titles as Spider-Man, God of War, and Horizon: Zero Dawn. 
While you could argue how much influence Layden had as it concerns the development of those and other titles, he was seemingly becoming the face of the PlayStation brand similar to how Reggie Fils Aime became the face of Nintendo of America. In both cases, their departures raise questions about what comes next. 
We don't currently know who will be taking over for Layden in the long-term, but we do know that Sony's future most likely involves the impending release date of the PS5, an expansion into voice-controlled technology, and what's sure to be a new wave of major exclusives. 
Matthew Byrd is a staff writer for Den of Geek. He spends most of his days trying to pitch deep-dive analytical pieces about Killer Klowns From Outer Space to an increasingly perturbed series of editors. You can read more of his work here or find him on Twitter at @SilverTuna014.