News
PlayStation Reveals Alternate Covers for Select PS4 Exclusives
Some of the best PlayStation 4 games are getting some appropriately incredible covers.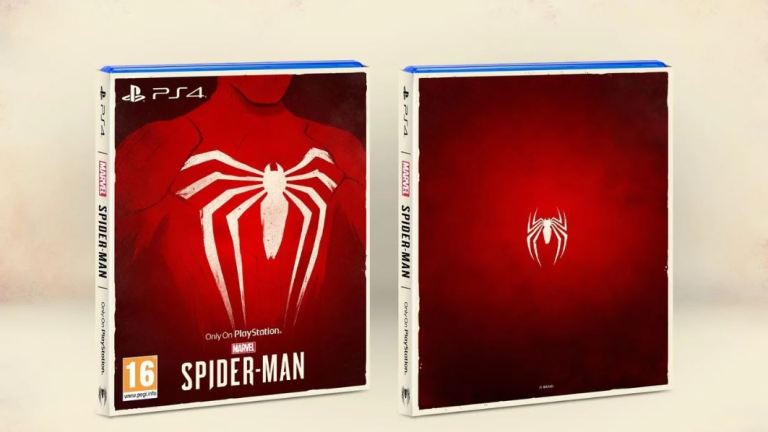 PlayStation is releasing a series of special edition covers designed to celebrate some of the PS4's best exclusives. 
It's called the Only on PlayStation collection, and so far it includes Spider-Man, God of War, Bloodborne, Shadow of the Colossus, The Last of Us Remastered, Horizon Zero Dawn, The Last Guardian, Ratchet and Clank, Uncharted 4, and Wipeout: Omega Collection. Each of these games will now be available with wonderful minimalist cover variants. The price of each title varies. 
At the moment, PlayStation is only offering these variant covers in the UK. However, Sony noted that they're looking at ways to offer those in other regions the opportunity to at least download these alternate covers. There's no word regarding any plans to officially release them in other regions, though. 
Let's take a moment to examine the selected games, shall we? Uncharted 4, Bloodborne, Shadow of the Colossus, God of War, and Spider-Man all found their way onto our best list of the best PS4 games, so we really can't argue with their inclusion here. You also can't really argue against Horizon Zero Dawn and The Last of Us Remastered being selected as some of the PS4's best games. 
There are a couple of titles we have some questions about, though. Ratchet and Clank is very good, but its inclusion here is debatable. The same goes for The Last Guardian which suffered from a prolonged development cycle and too much hype. We're really not sure why Wipeout is on this list at all. We're guessing the reason that spot didn't go to a game like Until Dawn is because Sony is trying to focus on titles they published. 
Regardless, this is a great collection of titles that really shows you why the Xbox team are looking to expand their exclusive war chest ahead of the next generation of console gaming. 
Matthew Byrd is a staff writer for Den of Geek. He spends most of his days trying to pitch deep-dive analytical pieces about Killer Klowns From Outer Space to an increasingly perturbed series of editors. You can read more of his work here or find him on Twitter at @SilverTuna014.