News
PlayStation 4: Sony Revealing Three New Games Ahead of E3
Can't wait for E3 2018? Sony is starting the celebration early with three PlayStation 4 reveals ahead of the show!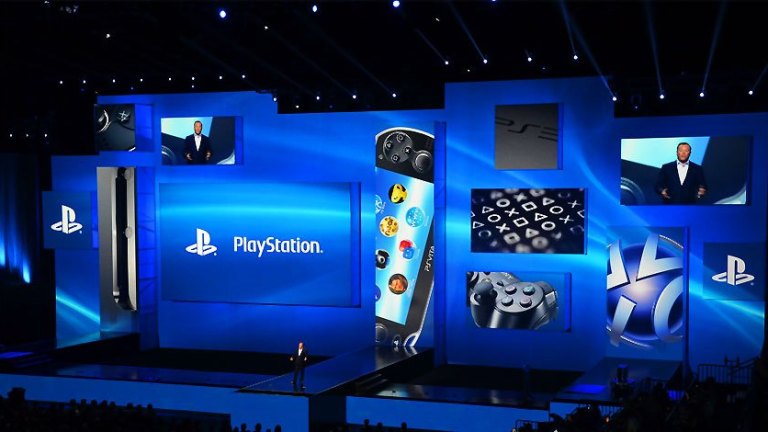 Sony has announced that it's revealing some new PS4 games ahead of E3 2018.  According to a post on the PlayStation blog, Sony's E3 reveal season will actually begin on June 6 when the studio showcases a "New PS4 Game With PS VR Support." The next day, fans will be treated to the unveiling of a "Release Date for an Upcoming Worldwide Studios Title." On Friday, Sony has scheduled the announcement of a "New PS4 Game," while Saturday brings the reveal of a "New PS VR Game." 
The most interesting tease might just be the June 10 announcement which is simply referred to as "Details: An Eagerly Anticipated Game Comes to PS VR." 
You can watch the reveals as they happen via the PlayStation Live website, YouTube, Twitch, and Facebook. We'll also be sharing everything we know about these new games immediately after they are revealed, so be sure to check back in for more information. 
As for what games Sony is talking about in these announcements…well, nobody seems to know for sure. However, if you really can't wait a few days to find out for sure, we can tell you that we've heard some rumors regarding which games will be revealed as part of this event. 
For instance, that release date for an upcoming SIE Worldwide game likely refers to The Last of Us Part II. The eagerly anticipated game coming to PS VR could very well be the VR version of Resident Evil 2 remake, which some have speculated will be part of Sony's E3 2018 presentation. There's also those old rumors of Bloodborne 2 and recent rumors of new SOCOM and Medievil titles to consider. Fortunately, we'll know for sure which games Sony will be showing off in just a few days.