News
PlayerUnknown's Battlegrounds: Xbox One Release Date
The year's biggest sleeper hit is almost ready for its console debut.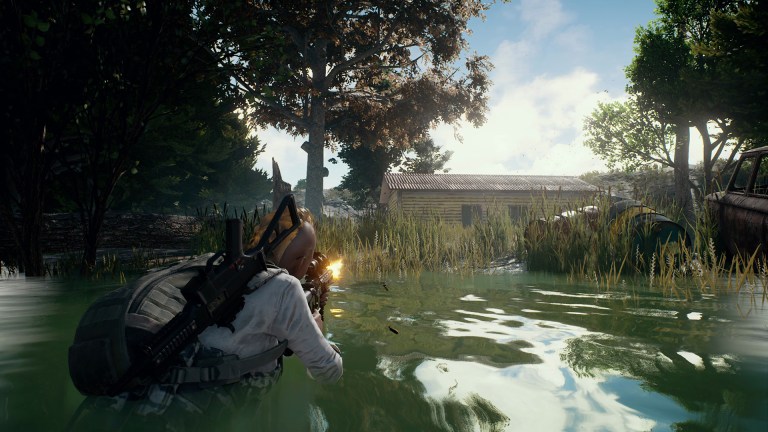 One of the more surprising announcements during Microsoft's E3 2017 presentation was the reveal that one of the most played PC games in in the world, PlayerUnknown's Battlegrounds, is coming to the Xbox One in some kind of exclusive capacity.
Today, Microsoft finally confirmed via Twitter that the Xbox One version of the game will be available on December 12, 2017. It will be released as a digital download for $29.99 (the same price as the PC version). That price point has led many to believe that PlayerUnknown will be released as part of the Xbox Game Preview program and will not be treated as a full release. It is rumored that the PlayerUnknown development team intends to update to the PC version of the game to full release status sometime in December.
Whether the Xbox One version of the game will include the recent wave of public and test server updates PlayerUnknown has received is not clear at this time. 
Here is the trailer for the Xbox One version of the game that was initially shown during E3 2017:
The qualifier "some kind of exclusive" is still necessary because it isn't entirely clear what the arrangement between Microsoft and Bluehole is. When PlayerUnknown's Battlegrounds launches for Xbox One on December 12, it will not be available on any other console. However, the careful wording of the initial announcement suggests that the game could be ported elsewhere somewhere down the line. 
The game will also be enhanced for the Xbox One, but Microsof has not yet stated what the extent of those enhancements will be. However, we do know that there will be a day one Xbox One X patch for the game that will upgrade that version of the title's visuals.
By all accounts, the game itself will remain largely unchanged from the popular PC version in terms of scope and concept. For those who haven't played PlayerUnknown's Battlegrounds yet, think of it as a video game version of Battle Royale – or The Hunger Games – that places 100 players on a tiny island and forces them to scour for resources used to kill their fellow combatants. While you can drop into the combat by yourself, the game is really gaining steam as a co-op title thanks to its deep team features. 
Microsoft also hinted that those who stream the game via their new streaming service Mixer will be able to take advantage of certain in-game benefits. However, we are waiting to hear what those benefits may include.