News
PlatinumGames Teases Switch Version of The Wonderful 101
One of the most overlooked games of the last five years may be getting a second chance.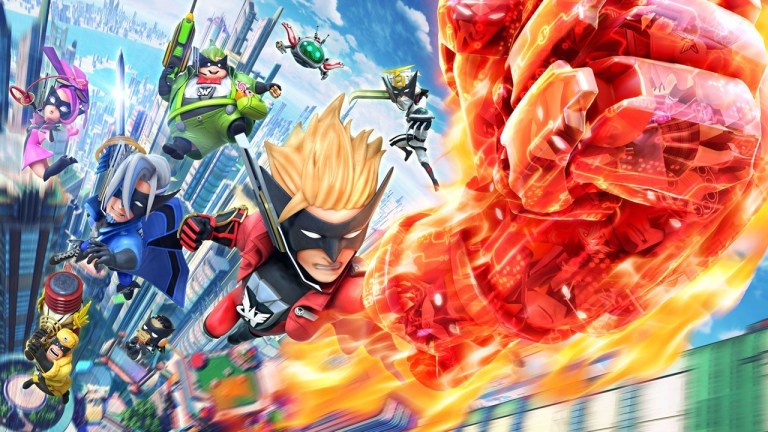 Hot on the heels of PlatinumGames' tease that they intend to bring the Bayonetta series to the Nintendo Switch comes yet another mysterious tweet from the developer that suggests their plans to revive Wii U titles on Nintendo's latest console won't end there. 
A recent tweet from Platinum Games' official account portrays characters from the Wii U's The Wonderful 101 playing a Nintendo Switch. Typically, such a tweet could be written off as a developer's art team and social media department having a little fun. However, given Platinum's recent hints regarding Bayonetta on the Switch, it seems that the studio is preparing to make an announcement regarding an upcoming Switch version of the 2013 cult classic Wii U title. 
Platinum Games' English language Twitter account also commented on the original tweet which has only added fuel to the speculation fire. 
If you're looking for more concrete proof that these ports are in the works, then look no further than the recent success of Bayonetta's PC version as well as the multi-platform success of NieR: Automata. It seems that PlatinumGames is finally coming around to the fact that their weird and wonderful titles have a greater chance of finding a sizeable audience if the studio makes them available for as many platforms as possible. Given the developer's recent statements regarding how eager they are to bring their games to more platforms, Switch versions of Bayonetta and The Wonderful 101 feel inevitable.
For those unfamiliar with The Wonderful 101 – which, given the game's reported sales numbers, may be quite a few of you – think of it as an anime superhero story by way of Pikmin. Unfortunately, that's about the most relatable way to convey the game's downright bizarre mix of strategy, action, and storytelling. Indeed, the game is most notable for being one of those titles that you really just have to experience in order to fully appreciate. Those who have done so will tell you that The Wonderful 101 is, at the very least, a unique game that's greatest attributes are not replicated by any other title. 
With any luck, this potential Switch port of the game will help ensure that more gamers get to experience one of Platinum's most creative endeavors.