News
Plants vs Zombies: Battle for Neighborville Gets Surprise Release
Plants vs Zombies: Battle for Neighborville may be the first game in EA's post-loot box era.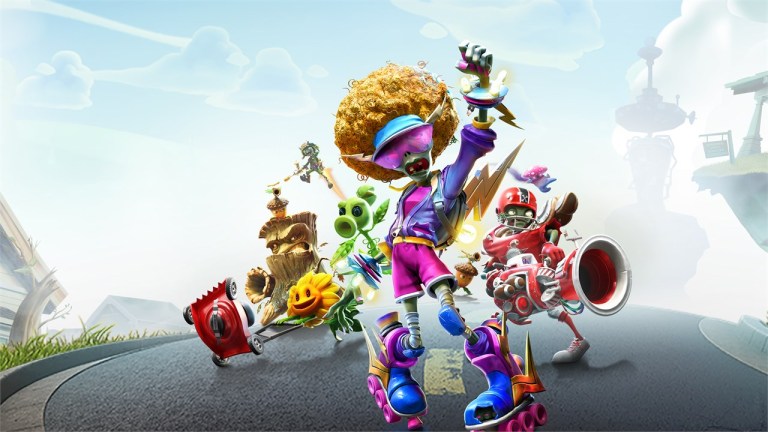 EA has officially revealed Plants vs Zombies: Battle for Neighborville: a kind of spiritual successor to the Garden Warfare series. 
We've heard rumors that EA was working on something related to the Garden Warfare series, but Battle for Neighborville appears to be much more than that. That said, both games do seem to utilize the same basic gameplay concept. That means you can expect to run around 3D environments playing as different classes in order to fend off hordes of enemies and complete various objectives. 
From there, though, this game starts to distinguish itself in some pretty noticeable ways. The big deal here is that Battle for Neighborville will be a fully-fledged content service that appears to be following the Overwatch business model with a dash of Rainbow Six: Siege and other games. That means that you'll have to pay to download the game, but major seasonal content updates and battle passes will be offered for free to everyone who owns it. 
EA has already outlined a 5-week plan leading up to the official launch of the game that details some of the upcoming content. That content includes major upcoming modes and a Halloween-themed festival which will allow you to play to earn some themed cosmetics and other rewards. The most important takeaway from all of this is that EA is releasing a game-as-a-service type experience which won't rely on loot boxes and will let you see exactly what you're going to unlock and how to get it. The team seems pretty excited about that pivot. 
"We're conscious of the wide range of ages which play our game and there's been some examples out in the wild where you didn't need blind boxes to still be a sustainable service," says producer Shawn Lake in an interview with Eurogamer. "We felt it was the right decision for our brand and our target demographic. And we appreciate games which have 'buy what you want' – that's not hidden or in a box. It's up to us to have great content which people want, and we accept that challenge."
Given that EA has defended loot boxes past the point of reason and helped spark a new era of loot box debate with games like Star Wars: Battlefront II, it's interesting to see that they're making such a big deal out of a revenue model that goes in the other direction. You'll be able to find out for yourself as the Founder's Edition of Battle for Neighborville is available for PC, PlayStation 4, and Xbox One starting today, and the game is set to officially "launch" on October 18. 
Matthew Byrd is a staff writer for Den of Geek. He spends most of his days trying to pitch deep-dive analytical pieces about Killer Klowns From Outer Space to an increasingly perturbed series of editors. You can read more of his work here or find him on Twitter at @SilverTuna014.