News
Planetside Arena News, Trailers, Release Date, and Everything We Know
PlanetSide Arena will offer the largest battle royale experience yet. Here's what we know.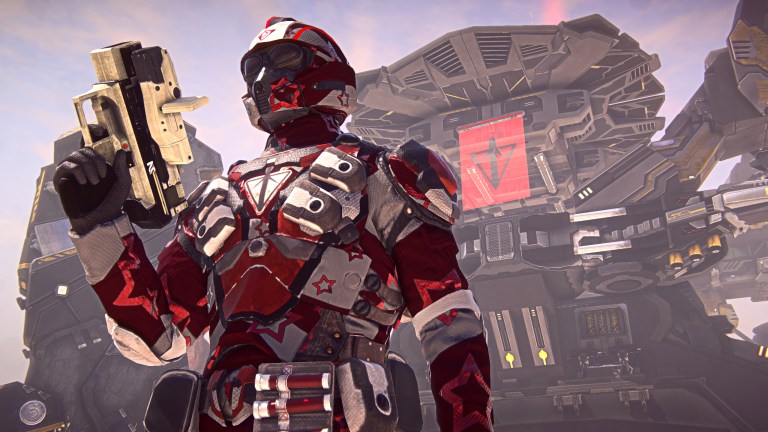 The PlanetSide franchise is getting a massive battle royale mode. 
Dubbed PlanetSide Arena, this upcoming title is not an add-on for PlanetSide 2 but rather a standalone battle royale take on the PlanetSide concept. At launch, it will include three battle royale modes: a fairly standard 100 player battle meant for solo players, a three-team squad mode that supports 102 players, and an absolutely staggering 250 vs. 250 team battle mode. 
That 250 vs. 250 mode is a pretty fascinating take on the genre that seems to tap into the spirit of the series' massive battles. Of course, the twist this time will be that any player who falls during these massive skirmishes won't respawn. This will no doubt lend a sense of urgency to the experience as well as lead to some different team strategies. 
All of this action will take place across an 8k by 8k map called Echoes of Amerish (which is based on an existing PlanetSide 2 map). Before you do battle on the battle royale map, you will be able to choose between one of three soldier classes that will each feature special abilities but will all be able to utilize a jetpack and various vehicles. In fact, it sounds like the plan is to ensure that Planetside 2's characters are all highly mobile and fairly difficult to take down. This should lead to longer matches as well as fewer incidents of most players being wiped out at the start of a match. 
Interestingly, PlanetSide Arena isn't meant to be just a battle royale game. Developer Daybreak games plan to update Arena with special modes like Capture the Flag and Global Conquest during subsequent seasons. Yes, that does mean that PlanetSide Arena will feature a battle pass-like system. Arena's battle pass will feature a free option that includes the ability to unlock new items via gameplay and a premium option that includes some exclusive cosmetics.
Here's everything we know about PlanetSide Arena. 
PlanetSide Arena Trailer
This new preview for PlanetSide Arena focuses on some of the new weapons that we will see in this upcoming multiplayer title. Take a look:
PlanetSide Arena Release Date
PlanetSide Arena is scheduled to launch on January 29. 
Matthew Byrd is a staff writer for Den of Geek. He spends most of his days trying to pitch deep-dive analytical pieces about Killer Klowns From Outer Space to an increasingly perturbed series of editors. You can read more of his work here or find him on Twitter at @SilverTuna014.