News
Pioneer: Ubisoft Sci-fi Game Reportedly Not Cancelled
Pioneer, the sci-fi game Ubisoft teased in Watch Dogs 2, might be alive after all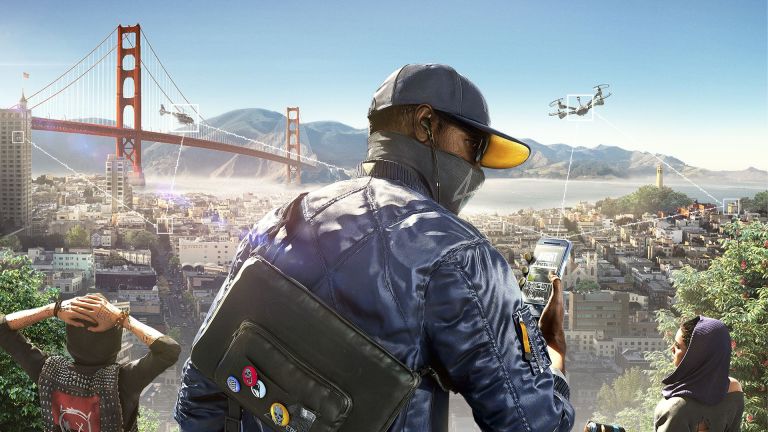 New information suggests that Pioneer, Ubisoft's mysterious sci-fi project, might be alive after all. 
Kotaku is reporting that the situation surrounding Ubisoft's Pioneer is complicated. From the sound of things, Pioneer began as a fairly ambitious, non-violent sci-fi exploration title that was going to buck many of Ubisoft's notable trends in terms of open and large world design. This is apparently the version of Pioneer that is no longer in development.
However, unnamed sources close to the situation are reporting that there is some of the framework used during the early development of Pioneer is still being utilized. It's not entirely clear how much of the original game remains – or if the name will ultimately remain the same, but at least some of the progress made on Pioneer will reportedly go towards a new sci-fi action title that utilizes some of the tech from Rainbow Six games. It's not clear, though, how much this planned project will emulate the Rainbow Six franchise. 
This confusion sorrounding the state of Pioneer began when Ubisoft creative director Alex Hutchinson tweeted out the previously released teaser for the game along with a message that simply stated "RIP Pioneer." It was believed at the time that Pioneer was the working name for the project. This tweet was echoed by fellow former Ubisoft employee Jonathan Cooper. 
Pioneer was first "announced" in a relatively unusual way when fans discovered a well-hidden teaser for the game in Watch Dogs 2. While there were some who thought the teaser was just a clever little Easter Egg (it was even found in Ubisoft's in-game offices), it was later confirmed by sources close to the project that the teaser was related to a sci-fi game that was either actively in development at Ubisoft or was at least in development at the studio at one time. 
At the time of the initial Pioneer "reveal," those who had knowledge of the game itself indicated that the project wasn't being talked about all that much (even internally). It seems that Ubisoft liked to ensure that word of such projects was kept pretty close to heart. Even other studios within the company weren't sure of the specifics. 
This new information would help explain why Hutchinson and Cooper specifically referred to the game's demise. While the title might not be entirely dead in the traditional sense, it certainly sounds like the game they had helped envision is no more. 
Given this project's many setbacks, those looking for new sci-fi experiences from major studios may have to wait for Obsidian's The Outer Worlds as well as Bethesda's mysterious Starfield project. 
Matthew Byrd is a staff writer for Den of Geek. He spends most of his days trying to pitch deep-dive analytical pieces about Killer Klowns From Outer Space to an increasingly perturbed series of editors. You can read more of his work here or find him on Twitter at @SilverTuna014.