News
Pigeon Fighting Game Pekken Might Actually Get Made
This PS1-style fighting game with pigeons started as a video on Twitter, but it could now become a reality...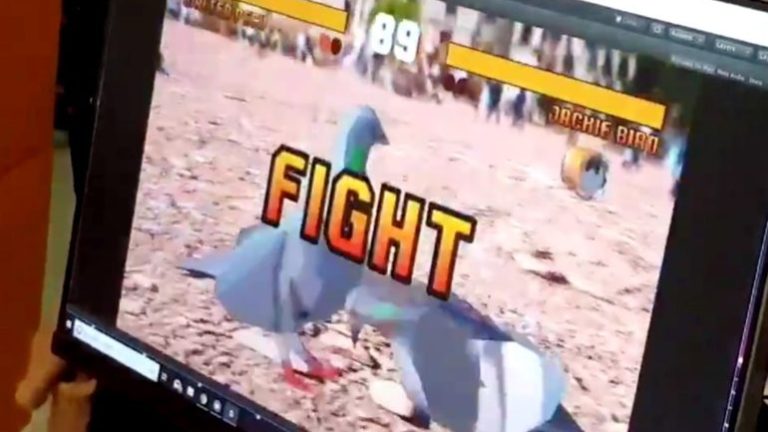 Here's a story we weren't expecting to write today: it looks like a fighting game called Pekken, which pits pigeons against each other in combat, might actually get made. 
The game started life as a weekend project for Jon McKellen, the creative director at No Code Ltd. He previously directed 2017's Stories Untold and worked in the art department on Alien: Isolation, so, of course, the natural next step in his life was to make a bird versus bird battler in his spare time. 
After his weekend of turning a barmy idea into a workable reality, McKellan shared the following video on Twitter, unveiling Pekken, which he describes as "a pigeon themed, PS1 style fighter":
"Get this tweet to 10k RTs and we will make Pekken after Observation [the next game from No Code] drops. That's a promise," McKellan pledged in a follow-up Tweet. Over the next couple of days, the RTs came flying in and the story was picked up by numerous outlets. Ultimately, the target of 10,000 RTs was smashed, prompting McKellan to post on his Twitter once more. 
"Well, a promise is a promise. Looks like #Pekken is happening," he declared in a Tweet, before adding this: "brb hiring 300 devs."
This project most certainly has our attention. Here's hoping that McKellan finds the time and the funding to follow through on this promise, and we'll be battling city-dwelling birds in no time. As we hear more about Pekken – dear lord, please let it happen – we'll be sure to keep you updated.