News
Phil Spencer Talks About the Potential for a Portable Xbox
The head of Xbox is Impressed by the Switch but isn't sure Microsoft should enter the handheld gaming market.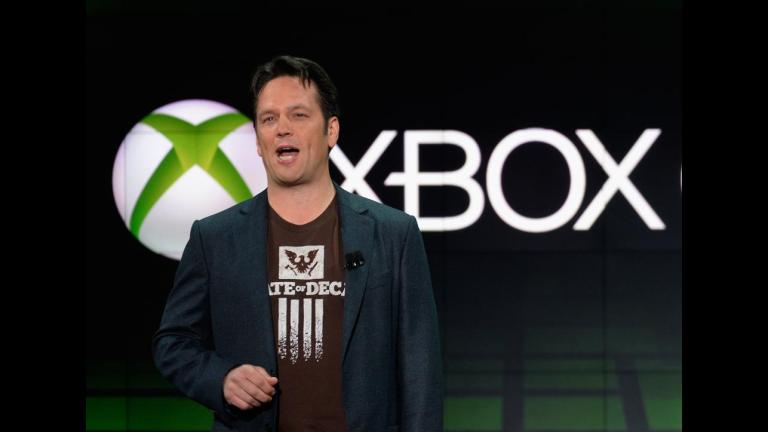 On the eve of the Nintendo Switch's launch, all anyone can talk about is Nintendo's next console. Well, technically, most of the conversation is centered around Breath of the Wild, but the Nintendo Switch is still the talk of the town. 
In fact, head of Xbox Phil Spencer even took the time to join the cast of IGN's Unlocked and give his thoughts on the Nintendo Switch. 
"Our relationship with Nintendo is great," said Spencer as he noted that he's had the chance to spend some time with the Nintendo Switch. "I think they've done some really innovative work."
Spencer claims to be impressed with the Nintendo Switch's hardware design went so far as to say that "anytime Nintendo brings a new product to the gaming market it's good for all of us." Spencer has always been pretty outspoken about the accomplishments of Microsoft's competitors, as he seems to feel that good games and good consoles only serve to strengthen the entire industry. 
While Spencer didn't give his detailed review of the Nintendo Switch – if you're curious, you can find ours here – he did field a question regarding whether or not Microsoft would ever release a portable Xbox device. 
"(We're) always watching to see what happens," said Spencer on the prospect of a Microsoft supported portable gaming device. At the same time, Spencer admitted that Microsoft currently sees "phones as dominating that market," and cited the way that many gamers even use their phones to interact with their consoles as evidence of the stranglehold phones have on that market. However, he did leave a little room for hope in regards to a potential future mobile gaming device. 
"I don't know that we would do a bespoke mobile device yet, but I'm gonna watch," said Spencer. "Absolutely, I'm gonna watch and learn. People want to play their games wherever they are."
That certainly could be taken to mean that if the Nintendo Switch proves to be a sales success, Microsoft may consider putting out a similar product of their own. It wouldn't be the first time that has happened as the Nintendo Wii almost certainly led to the introduction of the Microsoft Kinect. 
Of course, we can all dare to hope that any future portable Xbox device will fare better than Microsoft's ambitious motion detection system.