News
Peter Moore Recalls His Expletive Filled Exit From Sega
When passion meets frustration, epic resignations can sometimes happen.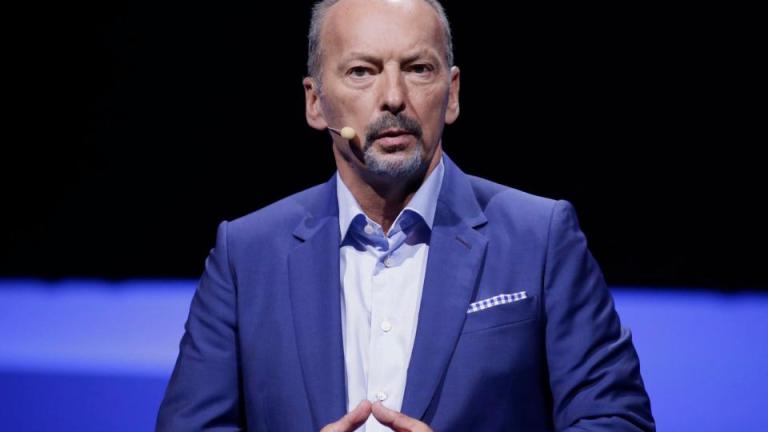 While Peter Moore is arguably best known for his time at Microsoft and EA, Moore was once a young upstart at Sega who was partially responsible for helping the legendary developer maintain their status in the modern era. 
Apparently, it was a job that came with quite a few frustrations. 
In an interview with Glixel, Moore talked about his time at Sega and how difficult it was to convince the studio that they needed to make sweeping changes in order to save their company. 
"We did a focus group here in San Francisco, I'm trying to think what year this would be, probably late 2001, early 2002, because I needed to prove to the Japanese that our brand was starting just to fade away," said Moore. "And so we asked (a) focus group, a bunch of 18, 19-year-olds, a classic question, 'If a video game publisher was a relative or a friend, who would they be?'"
According to Moore, the general consensus among these gamers was that Sega was seen as gaming's "grandad." For a company trying to appeal to a new generation, that was not the ideal response. Moore took his findings to Sega's Yu Suzuki and Sonic creator Yuji Naka. The conversation did not go well. 
"(Naka) and I have a love/hate relationship on a good day. And we show him this, and it's subtitled in Japanese, and when it comes to that piece he just (slams his hand on the table), 'This is ridiculous. You have made them say this. Sega is the great brand, nobody would ever say this, you have falsified!'" said Moore. "So I said to the translator, 'Tell him to f**k off.' And the poor guy looks at me and says, 'There's no expression in Japanese.' I said, 'I know there is.' And that was it. That was the last time I ever set foot in there."
While Moore's exit will certainly resonate with anyone who has ever dreamed of storming out of their job, Moore, states that his anger stemmed from his love of Sega and his frustration that the company wasn't changing fast enough. Moore believes that Sega was just one of those companies that refused to see how quickly the industry was evolving and maturing. 
In the end, Sega was forced to abandon the hardware industry and Peter Moore was recently named the CEO of his favorite football squad, Liverpool FC. We supposed you can say Moore did alright.