News
PES 2020: Cover Star, Release Date, and News
Scott McTominay joins Lionel Messi on the box art for PES 2020, which you can demo now...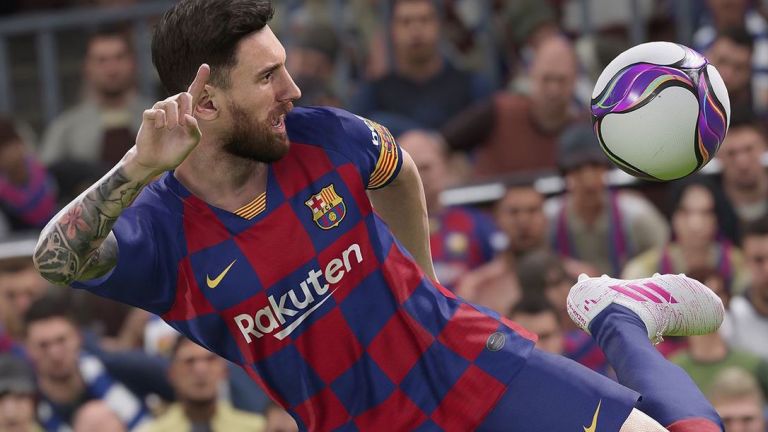 The PES 2020 demo has gone live, or, to give the game its full name, the eFootball: Pro Evolution Soccer 2020 demo has gone live. Whatever you want to call it, you can try out the upcoming football sim on PlayStation 4, Xbox One, or PC now.
This time around, Konami has snapped up the rights to use the real names, kits, stadiums, and players of Manchester United, Juventus, Arsenal, Barcelona, and Bayern Munich in the game. And in the case of Juventus, this is an exclusive deal, which means that FIFA 20 will have to make do with referring to the Italian giants as Piemonte Calcio.
That's not the only surprising development with PES 2020, either. Today, Konami has also revealed the box art for this year's game, and let's just say that the choices of cover star are a little bit surprising…
Alongside the bonafide legend Lionel Messi, the PES 2020 cover is shared by Man Utd's Scott McTominay, Juventus' Miralem Pjanic, and Bayern Munich's Serge Gnabry.
McTominay's presence on the cover will come as a particular surprise to UK football fans. Although he's a fine player, he's only 22 years old and has only been playing the professional game since 2017. He's played 31 times for Man U and nine times for Scotland. He's scored two goals in his club career so far and is yet to find the net for his country.
Manchester United, Juventus, Arsenal, Barcelona, and Bayern Munich all feature in the demo, which has 13 teams in total and also allows access to the game's Edit mode. Console gamers should be able to find the demo in the built-in store of their PS4 or XBO, while PC gamers can nab it through Steam.
The full game launch for PES 2020 is set for Sept. 10.
Read and download the Den of Geek SDCC 2019 Special Edition Magazine right here!