News
Panzer Dragoon Remake: First Trailer Revealed
The original Panzer Dragoon games are getting long-awaited remakes.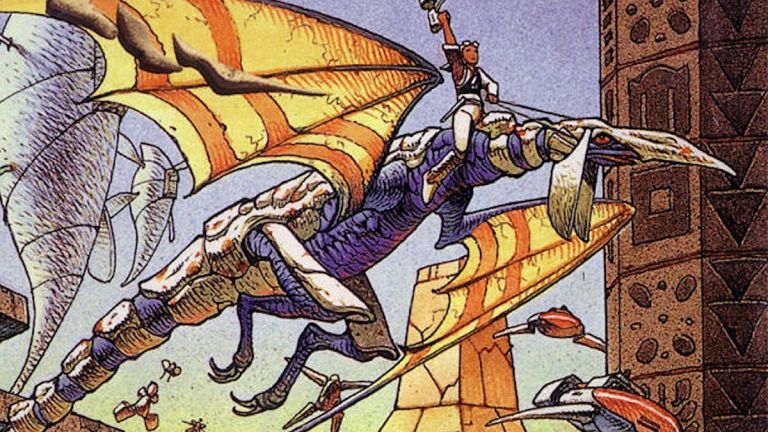 Nintendo's E3 2019 presentation brought us the first trailer for the Panzer Dragoon remake. Based on the footage we've seen so far, it sounds like this game (and the sequel that will follow) will feature improved graphics as well as refined controls that should make the classic Sega Saturn titles that much more enjoyable. 
Forever Entertainment (a publisher largely known for mobile titles) previously announced a partnership with Sega that will allow them to remake the first two Panzer Dragoon games. Both games (Panzer Dragoon: Remake and Panzer Dragoon II Zwei: Remake) will feature "completely new graphics compatible with today's standards and several modifications of the game, making it more attractive to modern players, while remaining faithful to the original in terms of story."
That statement confirms that these games will be remakes in the true sense of the modern usage of the word. That means that the original Panzer Dragoon Sega Saturn games will be redesigned from the ground up in an attempt to ensure that they meet the technical (and perhaps gameplay) standards of modern titles. While Forever Entertainment doesn't expand on their plans regarding modifications to the base game (beyond the brief statement mentioned above), it certainly sounds like they're interested in bringing these gems into the modern age. 
So far as that goes, the original Panzer Dragoon games do offer some advantages. As largely on-rail shooters, the original Panzer Dragoon games were more of a technical showcase than revolutionary gameplay experiences. Ideally, that means that they should be able to largely focus on improving the visuals of the original games without having to focus too much on bringing their gameplay into the modern age. That isn't to say that the original titles aren't in need of some gameplay touch-ups, but they probably don't require a complete overhaul. 
To be honest, that's a good thing when you consider that Forever Entertainment doesn't seem to be too experienced with projects of this (theoretical) size and hype. The fact Sega chose to partner with them over what we assume would be a large number of studios that would like to tackle these games does offer comfort, but we'll have to see whether or not these remakes recapture the magic of the originals. 
Matthew Byrd is a staff writer for Den of Geek. He spends most of his days trying to pitch deep-dive analytical pieces about Killer Klowns From Outer Space to an increasingly perturbed series of editors. You can read more of his work here or find him on Twitter at @SilverTuna014.