News
Overwatch World Cup Highlights: South Korean Sniper Dominates Team USA
Ever wanted to appreciate what it takes to be a professional Overwatch player? We've got the footage for you...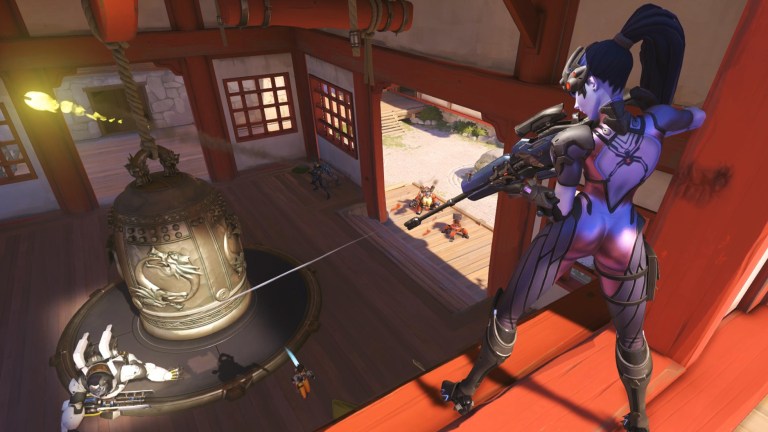 Most people expected South Korea to dominate last weekend's Overwatch World Cup. After all, they swept last year's event without dropping a single match. The United States was one of the few national teams that had a chance of dethroning the reigning champs. To team USA's credit, they actually beat the dominant defending champs in the first round and looked to pull off a tremendous upset. 
That is until a South Korean player named Fl0w3r decided to switch to the sniper Widowmaker and completely shatter Team USA's hopes and dreams. 
After getting steamrolled by USA on Overwatch's two-point capture Hanamura map, South Korean star Fl0w3r switched to Widowmaker for the team's attack run. In doing so, he hoped to catch team USA off-guard and pick off priority targets. Of course, doing so still required him to have some otherworldly aim. 
Fortunately for South Korea, Fl0w3r happens to be one of the most talented aim artists in the world. From hitting healers through gaps in windows to getting mid-air kills on moving targets, Fl0w3r absolutely took the game over and pulled off the kind of shots that most players could only ever dream of executing. As the announcer's noted during his run, there is simply no way to balance a game in a way that anticipates the presence of someone this skilled. 
The really scary thing is that USA did everything right once they realized that the Widow switch had occurred. They stayed out of sight, they attacked the sniper directly when possible, and they made smart character swaps. The problem is that they were forced to devote so many of their resources to one player that the rest of the highly-skilled South Korean team had no trouble rolling over them. 
South Korea went on to win the 2017 Overwatch World Cup, and Fl0w3r continued to be the most dominant offensive force in the competition. It's going to be interesting to see whether any national team manages to find a way to topple the seemingly unstoppable South Korean juggernaut.