News
Overwatch World Cup 2018 Has Officially Begun
The best players in Overwatch will meet to see if anyone can beat the South Korea squad.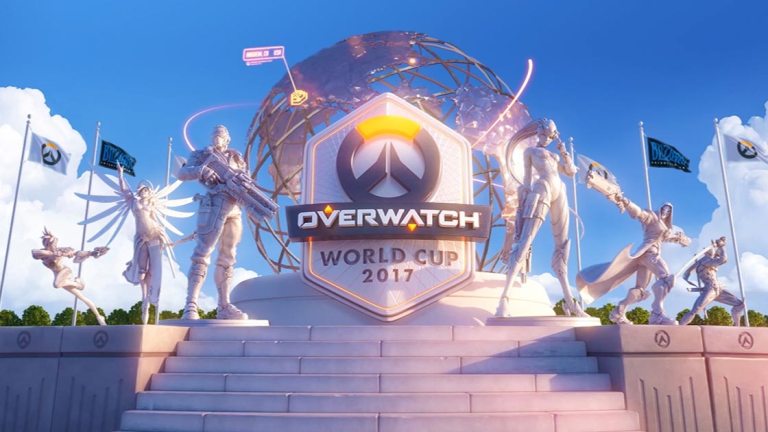 Blizzard has kicked off the Overwatch World Cup by announcing how the format for this year's tournament will work. 
From now until April 28 – the end of Overwatch's ninth competitive season – Blizzard will track the skill ratings of the game's top 150 players in every country. From there, Blizzard will identify the top 20 countries in the world in terms of top player skill and will invite them to participate in the Overwatch World Cup. 
However, we already know that the United States, France, Thailand, and South Korea will be participating in the Overwatch World Cup because those countries are hosting group stage play. If those countries also qualify within the top 20 (which is almost a guarantee) then Blizzard will expand the number of invited teams to 24. Whichever nations qualify will put together a National Competition Committee. Each committee will consist of a GM chosen by Blizzard, a coach that will be voted on by the country's top 150 players, and a community lead that will be chosen by open voting. The results will be revealed on May 31st. 
As for the actual players, tryouts will run from June 15 to July 5. While these are theoretically open to a number of participants – assuming that they are invited to try out – the fact that Overwatch League players will be able to participate in the World Cup means that many of the rosters for major countries will likely consist of some pretty familiar names. 
The Overwatch World Cup finals will likely take place at Blizzcon 2018, but there has been no confirmation of match dates at this time. For now, you can keep up with the overall rankings of each country via this live leaderboard. 
While the Overwatch World Cup is always exciting, this year will be especially interesting due to the increased exposure of certain Overwatch League players. It will be fascinating to watch some teammates do battle against each other while the holy team trilogy of New York, London, and Seoul will likely make up the vast majority of the South Korean team roster (who are once again figured to be the heavy favorites). It should be a great event.