News
Overwatch Players Recreate Splinter Cell's Spies vs. Mercs Multiplayer
If you miss Splinter Cell's multiplayer, this new Overwatch mode might just be the next best thing.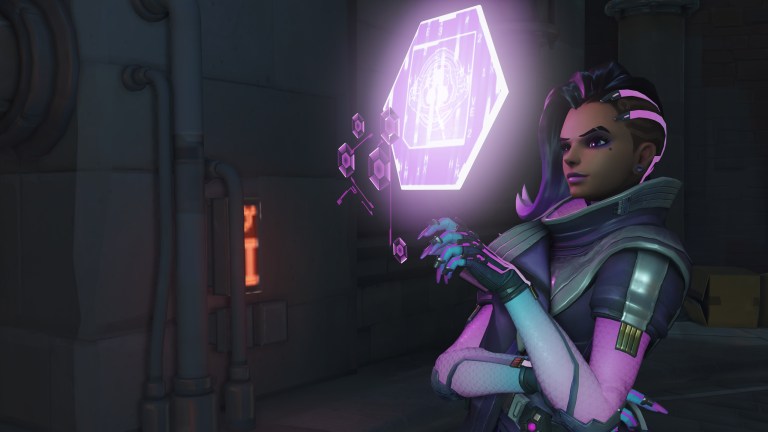 Overwatch fans have used the game's new Workshop mode to recreate Splinter Cell's famous Spies vs Mercenaries multiplayer. 
In case you didn't know, Blizzard recently added a new Workshop mode to Overwatch that lets players tweak just about any aspect of the game. Players have already used this mode to do things like recreate nerfed character abilities, allow Mei to ice slide across the map, and turning off gravity. However, some players have dove deep into this mode's options and created some truly elaborate content. 
This new Spies vs. Mercs mode is certainly one of the best things we've seen from Overwatch's Workshop mode so far. The basic set-up sees a team of spies (represented by Sombra) facing off against a team of mercenaries (represented by Soldier 76, Ashe, Widowmaker, and Baptiste). The spies need to capture 2 out of 3 objectives, while the mercs need to either wipe out the spies or prevent them from completing the objective in time. 
What really stands out about this custom mode are the new abilities the characters on both teams have been given. The spies have access to a flash bang ultimate, a smoke grenade, a sticky mine, and the ability to switch between first and third-person play. They can also wall jump, hack, and turn invisible for a brief period of time. Every member of the mercenaries team has also been reworked slightly. Ashe has access to an incendiary mine, Soldier 76 can use a stun mine, Widowmaker can utilize a motion sensor, and Baptiste can use a new Chaff grenade as well as a surveillance camera.
You really need to check out the full breakdown of this mode over on Reddit (where you can also find a download code), but the long and short of it is that this is an impressive addition to the game. Granted, the mode's creators admit that it will need some additional balancing over time, but this certainly goes to show the creative potential of Overwatch's new Workshop. We'd love to see a couple of Overwatch League teams play a round of this mode in an exhibition match.  
It also leaves us dreaming of a new Splinter Cell game which has been teased in the past but never actually seems to come to pass. We suppose there's always E3 2019. 
Matthew Byrd is a staff writer for Den of Geek. He spends most of his days trying to pitch deep-dive analytical pieces about Killer Klowns From Outer Space to an increasingly perturbed series of editors. You can read more of his work here or find him on Twitter at @SilverTuna014.