News
Overwatch: Sigma Confirmed as New Hero
Sigma, Overwatch's 31st hero, is revealed via a fascinating character trailer.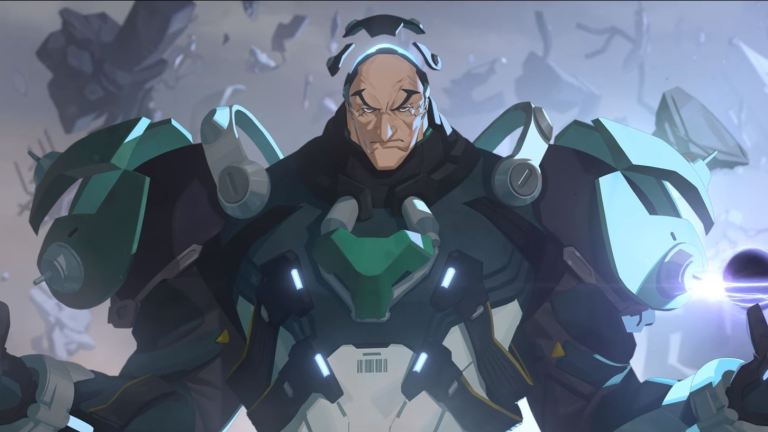 Overwatch's next hero is a scientist named Sigma who appears to have participated in some experiments that went very, very wrong. 
Sigma comes as something of a surprise given that it's only been five months since Baptiste was added to Overwatch. However, the Overwatch team have been hinting at his arrival for the last few weeks, so fans of the game weren't too surprised to learn he'll be the game's 31st playable character. 
As seen in the recently-released character trailer, Sigma is a scientist who appears to have tried to harness the power of a black hole for reasons that aren't entirely clear. You've probably already guessed that this project went terribly, terribly wrong. In fact, the trailer seems to suggest that Sigma has become unstuck from time (or has at least lost his mind and can't keep track of reality). Whatever is happening, it seems that Sigma is now a danger to pretty much everyone. 
"The 31st Overwatch hero, Sigma is a kind and brilliant scientist who has been irreparably changed by an experiment gone wrong, gaining the ability to manipulate gravity in the process," reads the Overwatch team's official description of Sigma. "During that tragic experiment, Sigma sustained serious psychological damage, deemed a threat to humanity and locked away for years in a secret government facility. He was eventually freed by Talon and used as a living weapon."
While there's no word on what Sigma's abilities will be, it seems like a given that he'll be able to use gravity to his advantage. We imagine that could lead to some devastating ults, but it will be particularly interesting to see how Sigma uses this for his normal abilities. The glimpse of Sigma we see at the end of the trailer also suggests he'll be a tank, but that has not been confirmed as of yet. 
We also don't know when Sigma will be released on Overwatch's test servers but expect that to happen relatively soon. We're also waiting to see if a sequel is in Overwatch's future. 
Matthew Byrd is a staff writer for Den of Geek. He spends most of his days trying to pitch deep-dive analytical pieces about Killer Klowns From Outer Space to an increasingly perturbed series of editors. You can read more of his work here or find him on Twitter at @SilverTuna014. 
Read and download the Den of Geek SDCC 2019 Special Edition Magazine right here!