News
Overwatch Coming to Nintendo Switch Later This Year
Overwatch is getting a long-rumored Nintendo Switch port. Here's what we know: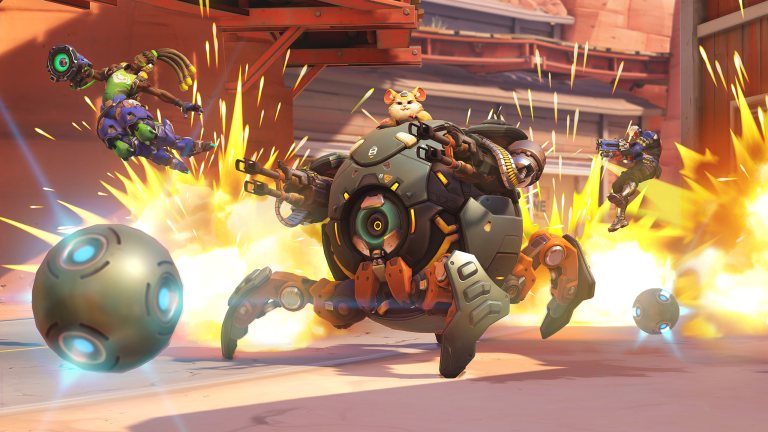 We can now confirm that Overwatch is coming to the Nintendo Switch later this year. 
Yes, the rumors of Overwatch coming to Nintendo Switch are true as Nintendo confirmed the port during their Direct stream earlier today. The game is set to be released on October 15 in the U.S. and October 18 in Europe. 
Rumors of an Overwatch Switch port began fairly recently when Amazon accidentally posted an Overwatch case for Nintendo Switch. At the time, it wasn't clear whether or not the post was legit. It also wasn't clear whether or not the case was just a case or a sign that Nintendo was about to bring Overwatch to their flagship device. It certainly seems we now know the answer to those questions. 
There are some questions concerning how Overwatch will play on Nintendo Switch, though. Tech-wise, it shouldn't be too much of a problem. The Nintendo Switch can support competent versions of The Witcher 3 and Doom after all. No, the real question here is whether or not the game is going to actually be playable in handheld mode so far as controls are concerned. Overwatch's console versions have typically favored characters that don't demand precision aiming, and we expect that to remain the case on Switch. 
Overwatch has certainly been making a bit of a comeback as of late. Blizzard recently altered the game to support a 2/2/2 role format that requires teams to have two tanks, two healers, and two DPS. That format change has helped freshen up the game's meta by allowing for more diverse compositions that don't take advantage of stacking particular roles. What lies ahead for Overwatch will be interesting to see. 
We'll bring you more information on Overwatch for Switch as soon as it becomes available. 
Matthew Byrd is a staff writer for Den of Geek. He spends most of his days trying to pitch deep-dive analytical pieces about Killer Klowns From Outer Space to an increasingly perturbed series of editors. You can read more of his work here or find him on Twitter at @SilverTuna014.