News
Overwatch Lego Sets and Nerf Guns in Development
Your latest excuse to buy LEGO sets and Nerf guns comes courtesy of Overwatch's product expansion.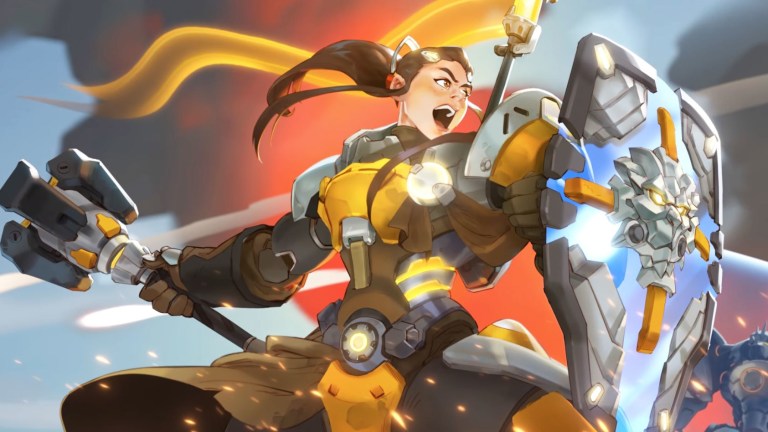 Overwatch LEGO sets and Nerf guns are on the way following new franchise partnerships between Activision Blizzard and major toy manufacturers. 
Details are vague on both of these deals – which means that we sadly don't have any photos to share – but it seems that the LEGO deal will eventually lead to the creation of miniatures based on iconic Overwatch characters. It's also entirely possible that this deal will lead to the release of entire LEGO sets that will allow you to recreate Overwatch levels and weapons. Unfortunately, neither party has confirmed the extent of the agreement meaning that we can only speculate what awesome LEGO sets this arrangement will result in. 
The Nerf deal is even more intriguing, if also annoyingly vague at this time. What we can tell you is that Nerf guns modeled after Overwatch weapons are being manufactured as part of the successful Nerf Rivals line of products. That line was introduced in 2015 and has already included guns based on popular properties like Deadpool and Star Wars. Most of the Rivals items shoot miniature rubber balls, so you should expect the Overwatch-brand items to do the same. 
More information regarding the Overwatch LEGO sets should come sometime later this year, while the Overwatch Nerf line is expected to debut in 2019. 
In other Overwatch product news, Activision Blizzard has also struck a deal with clothing apparel manufacturer, Uniqlo. The apparel associated with that deal is expected to debut as part of Uniqlo's Spring and Summer 2018 collection. Uniqlo is certainly no stranger to the world of video games as they previously partnered with Nintendo to produce a line of products based on the company's many popular franchises. 
These deals are just the latest in a long line of agreements that demonstrate just how much the Overwatch brand has grown. Reports indicate that the game's player count hit the 40 million mark ahead of the recently released second-anniversary event, and the Overwatch League Championship is expected to draw quite a crowd at Barclay's Center in Brooklyn, NY.