News
Overwatch League's First Week Was Watched by Over 10 Million Viewers
The ambitious competition is off to an unbelievable start.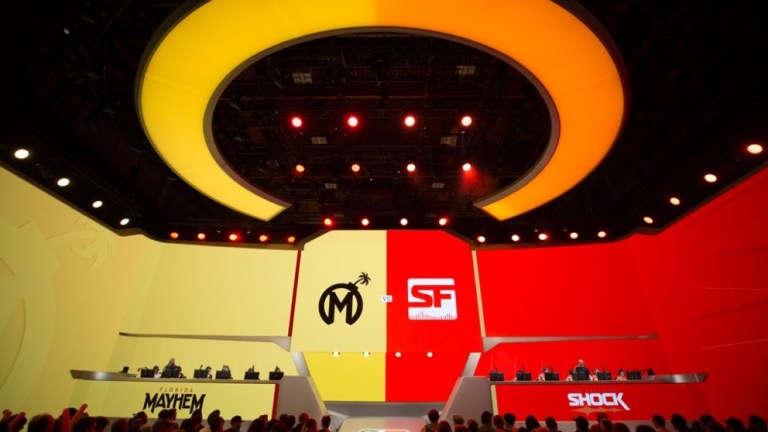 Early reports state that Blizzard's Overwatch League was watched by over 10 million people during the competition's first week.
That number is taken from the various streaming services that broadcast the league (including Twitch and MLG) and seem to suggest that Blizzard's bold attempt at forming a proper eSports league for one of their own titles is off to an incredible start. 
"Since we announced Overwatch League at BlizzCon 2016, we've been eagerly awaiting the day when the global competitive Overwatch community could come together under one banner," said Nate Nanzer, commissioner of the Overwatch League. "Opening week was that coming-out party—for the fans, both in-person at Blizzard Arena Los Angeles and tuned in by the millions all over the world, and for the players, whose love for the game came through crystal clear."
The most-watched match was the highly anticipated showdown between Seoul Dynasty and Dallas Fuel. This incredible match between two of Overwatch League's pre-season favorites attracted a reported 437,000 concurrent viewers. That contest ended when Seoul defeated Dallas 2-1 and proved that Overwatch League's top teams are separated by a mere matter of degrees. 
"We're thrilled by the overwhelming response to the Overwatch League's opening week of play," said Pete Vlastelica, president and CEO of Major League Gaming. "But this is only the beginning. With more than 35 million Overwatch players, the Overwatch League has the potential to become one of the most-watched leagues—of any kind—in the world."
That may sound like hyperbole, but there is something special about the Overwatch League. Blizzard and the Overwatch League production staff have gone to great lengths to ensure that the competition can be easily watched by even casual fans of the games. From team uniforms to an excellent overview that shows player positioning, it's much easier to keep up with what's happening in an Overwatch match than it's ever been before. 
Add to that the compelling team rivalries that are brewing, and there's a strong possibility that Overwatch League could become the future of major eSports.