News
Overwatch League to be Broadcast on ESPN
Blizzard and Disney are bringing Overwatch League to the ESPN family of networks.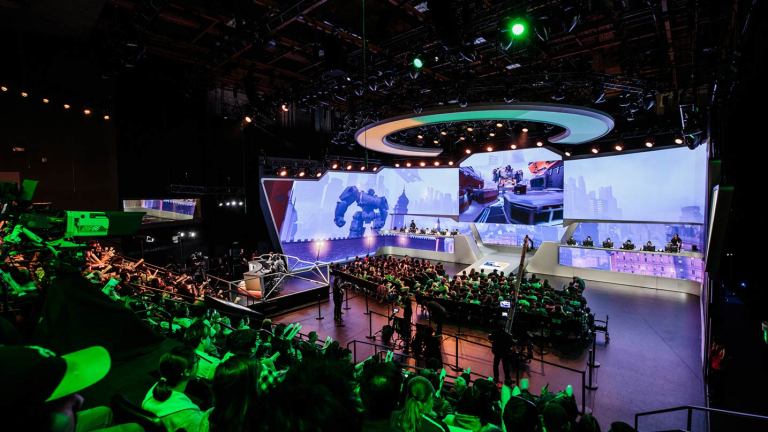 The Overwatch League is coming to ESPN. 
Disney and Blizzard have struck a new deal that will bring OWL to the world's most popular sports network. It begins tonight at 8 p.m EST when the Overwatch League season one playoffs get underway. If you tune into Disney XD or ESPN 3 at that time, you'll be able to watch the Philadelphia Fusion take on the Boston Uprising. That match will be followed by a 10:00 p.m live broadcast of the London Spitfire and Los Angeles Gladiators match. 
However, that's just the start of the ESPN/Overwatch League partnership. Not only will ESPN broadcast the rest of the season one playoffs (including a live broadcast of the first day of the Overwatch League finals on ESPN) but this multi-year deal will include the broadcasting rights to the second season of Overwatch League play. The details of that arrangement haven't been revealed at this time, but if this initial announcement is any indication, then it's possible that ESPN will broadcast the entirety of the Overwatch's League's second season in some form or fashion. 
There has been no indication that this deal will in any way affect your ability to watch Overwatch League games via any of the current online platforms that host it. 
Generally speaking, this is a big win for Blizzard and the Overwatch League. There aren't many eSports that are broadcast on a major network, and breaking the television barrier is one thing that the competitive gaming scene is still trying to find a way to achieve. 
Will OWL be able to succeed in that respect? It's tough to say. The league's more traditional city-based teams will certainly make it easier for fans of traditional sports to relate to what is going on, but Overwatch can be a daunting game to watch on a professional level if you're not familiar with the mechanics of the title. Still, Blizzard's excellent production values and League structure leaves us with plenty of reasons to believe that all parties involved with this deal can find a way to make it work.