News
Overwatch League is Being Dominated by a Kid Named Pine
One of Overwatch's most accurate shooters has yet to be stopped.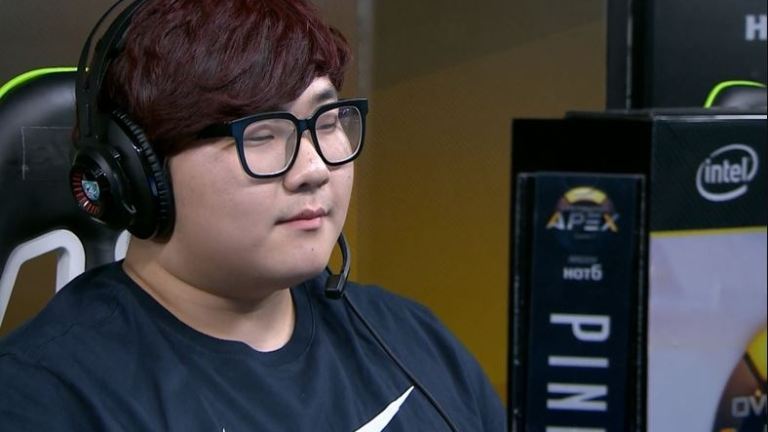 Forget the incredible presentation style, the compelling team vs. team rivalries, and the seemingly unstoppable force known as the Seoul Dynasty. The best reason to watch the Overwatch League is a 20-year-old kid named Pine. 
Like many Overwatch League stars, Pine hails from South Korea and made a name for himself playing in that country's competitive scene. Unlike some of Overwatch League's biggest stars, relatively few players had heard of Pine at the start of the Overwatch League season. Some knew him from his highlight reel plays, but many felt there was a good reason he started the season on the New York Excelsior's bench.
When Pine comes off the bench, though, he dominates the game in a way that few other Overwatch League players can. 
In the clip above, we see Pine called off the bench to help New York win the tricky Illios control map. Now, Pine is what is known in Overwatch as a damage per second (DPS) specialist. What that means is that he excels at using precision aim to spread damage across the opposing team and ultimately get the killing blow. To do so, Pine loves to use the hero McCree; a cowboy whose six-shooter requires sniper rifle accuracy without the advantage of a scope.
Clearly, that doesn't bother Pine. His ability to not only identify priority targets across the map but take them out with pixel perfect aim is the kind of thing that most people can't achieve without the help of aimbot cheating software (something Pine has been caught utilizing in Counter-Strike when he was younger). In the second round of Illios, we see Pine almost single-handedly take out the entire opposing team. He even scores a headshot against a Tracer who afforded Pine only milliseconds to establish his angle and recognize the shot.
Proving that his incredible performance in New York's debut match was no fluke, Pine once again came off the bench against the Houston Outlaws and utterly destroyed the competition in a way that shouldn't be possible in professional play. 
What's truly amazing about that second video is the way that Pine is able to change targets so quickly as a sniper. There are very good Overwatch players who would freak out if they managed to land just one of the shots that Pine hits with seeming ease. 
So why isn't Pine a starter? Well, there seem to be some concerns regarding his ability to replicate his incredible play across multiple maps and multiple modes. Some maps in Overwatch are just suited for players that can seemingly pick off opponents at will. New York happens to have a few excellent DPS players who are, perhaps, a bit more well-rounded.
However, it's going to be hard to keep Pine on the bench for long. He's rapidly becoming Overwatch League's most exciting player. People chant his name when he approaches his station. If Overwatch League is going to grow beyond its initial – admittedly sizeable – audience, it's going to be on the back of players like Pine who do things that even casual shooter fans know that they likely could never replicate. 
As it stands, it's worth watching New York Excelsior games just to watch Pine work his magic.