News
Overwatch League Has Found its First Female Player
19-year-old tank specialist Geguri has joined the Shanghai Dragons.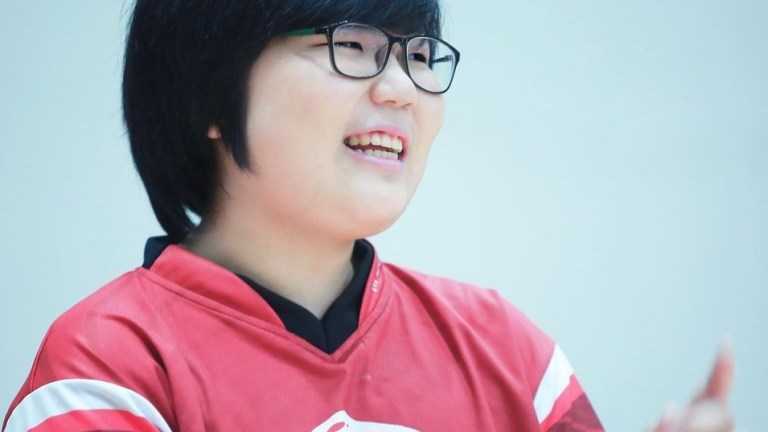 19-year-old Korean Kim Se-Yeon, better known by the online handle of Geguri, will be the first female Overwatch player to join the Overwatch League. 
Geguri has elected to join the Shanghai Dragons; Overwatch League's only winless team. She is joined by other recent Korean signees He "Sky" Junjian, Lee "Fearless" Euiseok, and Chon "Ado" Gihyeon. It's unlikely that any of the recent signees will immediately be inserted into the starting lineup, but given Overwatch League's substitution system, it likely won't be long before they start being worked into the rotation. 
Obviously, Geguri's status as the first female Overwatch League player is historic, but that's not the reason why those who know Geguri are so excited about seeing her join the league. Geguri herself has downplayed that attention in interviews and on social media. Instead, their excitement is tied into what Geguri can do in the game. As a tank specialist, Geguri excels at utilizing some of Overwatch's biggest bruisers. What she's really known for, though, is her mastery of the character Zarya. 
In fact, you might remember that Geguri snagged a few headlines when fellow professional Overwatch players accused her of cheating with Zarya because of her unusual ability to apply and gift the perfect shield bubbles in the heat of combat. As it turns out, Geguri just has an unusual understanding of the functionality of that hero and how she can be best utilized in certain scenarios. Her D.Va is pretty good as well. 
Geguri's skills with Zarya could come in handy as Overwatch League enters its second stage of play. Now that Mercy has suffered a considerable nerf, nobody is quite sure how the game's professional teams will adjust. However, one theory states that Overwatch's tanks may become more popular due to their higher health pools and less need for a healer that can quickly bring them back up to full health. 
If a kind of heavy tank composition does become popular, then Geguri's Zarya might become more useful than it perhaps would have been in the League's stage one meta. In any case, many eyes will be turned to the upcoming Shanghai Dragons games to see when she is inserted into the lineup.