News
Overwatch Is Not Getting a Battle Royale Mode
The internet's dream of a 100 Hanzo Overwatch match will likely never come true.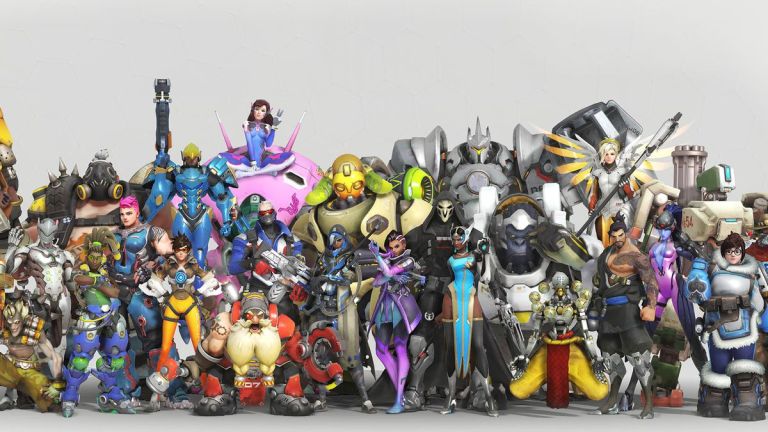 The battle royale genre has become something of a meme amongst those who enjoy the concept and those who don't. We're all bracing for a future in which more and more studios attempt to capitalize on the success of the battle royale concept. To that end, some fans joke about "Game X getting a battle royale mode." Recently, the Diablo-esque Path of Exile even featured a battle royale mode for April Fools Day (which was surprisingly quite good). 
Now, Overwatch director Jeff Kaplan is fielding questions about the viability of an Overwatch battle royale mode. Surprisingly, he's not outright against the idea. 
"A lot of times when I hear some of our fans pitch it, they're like 'Oh, just put a card in the Arcade one day that's a battle royale mode,' and I'm like 'Fuck, that would be awesome,'" said Kaplan in an interview with Kotaku. "But there's a lot of design and tech work to get us to that place and not just feel like a me-too game."
Kaplan goes on to admit that a lot of the team does play quite a bit of PlayerUnknown's Battlegrounds – no word on whether or not they're Fortnite fans – and that his enthusiasm for such an idea is partially based on that. However, he recognizes that the core concepts of Overwatch would make a simplistic implementation of the typical battle royale mode quite difficult. 
"First and foremost, Overwatch is a game about heroes, and part of what makes the core loop work in a battle royale game is the search, the looting, and the fairness that everybody's sort of equal," said Kaplan. "Overwatch wasn't designed to be a 1v1. Every hero's not balanced against every other hero."
Since Overwatch does actually feature a special 1 vs. 1 mode and other gameplay options that don't really fit the core game, Kaplan goes on to say that even if they forced every player to pick from just a few heroes, there's still the technical issue of having to create a play space that is large enough to accommodate the Battle Royale experience. Ultimately, Kaplan feels that "battle royale for Overwatch starts to get into new game territory."
While that isn't an outright denial of the battle royale in Overwatch possibility, it does throw a bit of cold water on the idea. Of course, Kaplan's comments do make sense and are encouraging in that it's nice to know that not every studio wants in on the battle royale trend as soon as possible. 
Still, it might be fun to see this idea in some format on a limited basis.