News
Overwatch Director Wants to Add Cross-Platform Play
The Overwatch team wants everyone to be able to play together, but there are a few problems with the idea.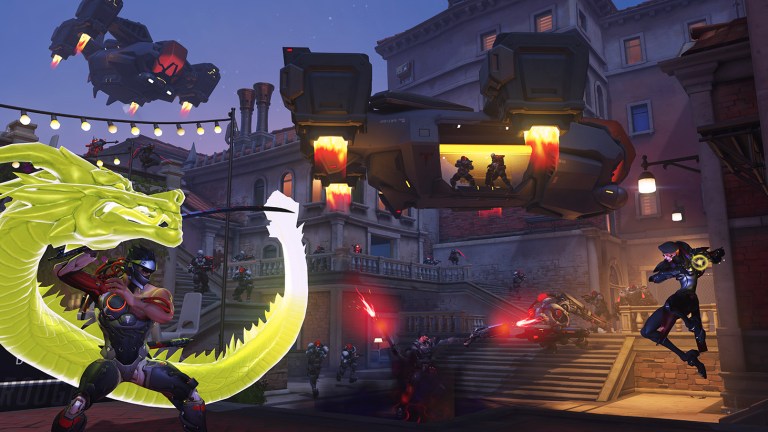 In a recent interview with games™ magazine, Overwatch director Jeff Kaplan spoke about his desire to add cross-play to the game. 
"Fortnite and PUBG recently made a huge impact on gaming by having cross-platform experiences that spanned the PC, consoles and mobile," said Kaplan. "Cross-platform experiences, especially in social games or games with persistent progression, are very exciting. I hope to see platforms open up and embrace the way players want to play more. The technology and the desire exist. I believe it would be beneficial to everyone to open platforms up more to bring players together. So I'm definitely hoping for more cross-platform opportunities."
The quote is perhaps best taken as a vocalization of Kaplan's best wishes rather than a confirmation of any immediate plans. After all, Blizzard has previously stated that cross-platform play in Overwatch presents several challenges that go beyond technological and policy issues. Instead, it's the presumptive difference between the possible skill level of a player using a mouse and keyboard and the skill level of a player using a controller (or even a mobile device) that makes it difficult to just allow players from all sides to participate in the same matches. 
If Blizzard is ever going to utilize cross-play for Overwatch, they're going to have to solve the game's balance issues before anything else. 
In other Overwatch news, the team has announced that they are adding a new map to the game. Titled Petra, this new map will exclusively be available in the game's Deathmatch mode and allows players to do battle in an excavation site that even comes equipped with a collapsible pit. There's no word on when the map will be added to the game, but it will likely be included as part of the game's upcoming anniversary celebration. 
Now would also be a good time to remind you that tickets are on sale for the upcoming Overwatch League Championship in Brooklyn, NY. We only mention it because tickets are selling incredibly fast and likely won't be available for long.