News
Overwatch: Baptiste Abilities, Release Date, and More
A combat medic named Baptiste has become Overwatch's 30th hero.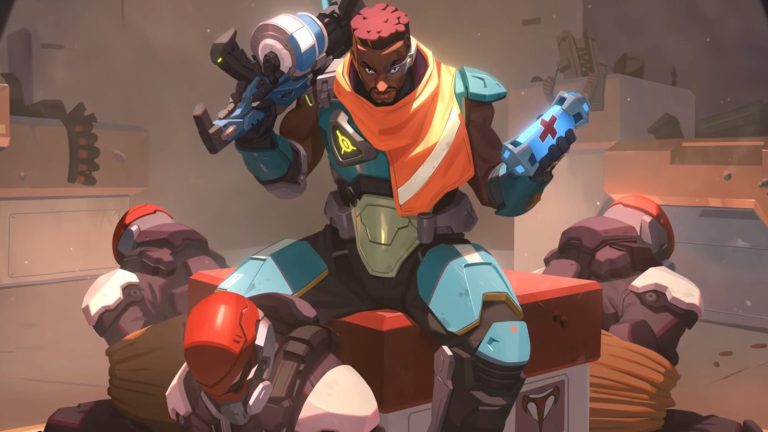 Overwatch's next hero has been confirmed in a surprisingly low-key way. Following a brief tease of Overwatch's next hero, Blizzard surprisingly released a reveal trailer that introduces us to Baptiste. 
Blizzard has revealed that Baptiste is an "elite combat medic armed with an arsenal of experimental healing devices." They also confirm that he was a member of the Talon military group as well as something known as the Caribbean Coalition. He's 36 years old and currently operates out fo Tortuga. His origin story trailer seems to suggest that he was inspired to join the Talon during the Omnic Crisis, but it's not known what his current affiliation and motivations are. Of course, Blizzard has been known to expand on character's backstories after the fact. 
What we do know is what Baptiste will bring to the party. His main weapon, the Biotic Launcher, is a burst weapon that can deal significant damage. It can also lob projectiles that will heal teammates upon impact. On top of that, Baptiste can activate what's known as a "Regenerative Burst" that heals himself and nearby allies. 
In fact, it sounds like Baptiste will primarily be an area of support character similar to Lucio. He can even create a generator that prevents nearby allies from dying (but it can be destroyed). His ultimate ability, Amplification Matrix, is capable of creating a field that doubles ally damage and healing that passes through it, while his passive ability lets him jump higher if he crouches first. 
If you can't wait to play Baptiste, the good news is that you won't have to (at least on PC). He's currently available on the PTR servers as of the latest Overwatch patch. There's no word on when he'll make it to the main game, but that process traditionally takes a few weeks. From there, it will probably be another couple weeks before he can be selected in competitive play. 
It's actually kind of an interesting time for Blizzard to release a support character as the game's 30th hero. At present, Overwatch's competitive scene is dominated by a three support/three tank composition that has left the game's primary damage dealers in the dark. While Blizzard undoubtedly began working on this hero before that meta took shape, we wouldn't be surprised if the release of Baptiste is followed up with some character alterations designed to shake things up a bit. 
Matthew Byrd is a staff writer for Den of Geek. He spends most of his days trying to pitch deep-dive analytical pieces about Killer Klowns From Outer Space to an increasingly perturbed series of editors. You can read more of his work here or find him on Twitter at @SilverTuna014.