News
Overcooked 2 Coming to Nintendo Switch in August
Overcooked 2 introduces more chefs, more kitchens, and online multiplayer.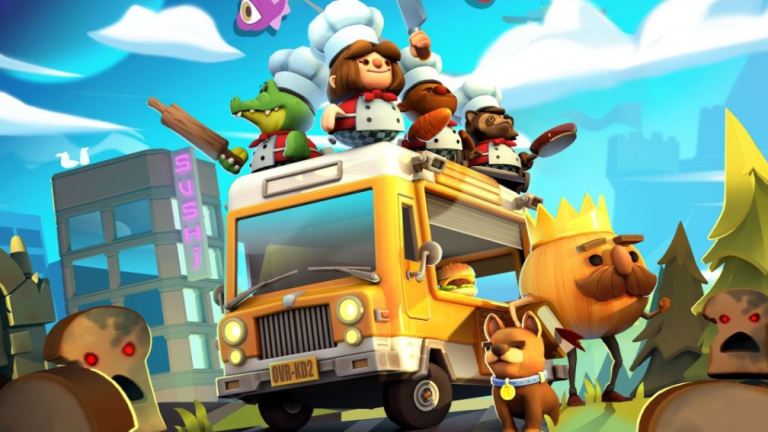 Overcooked, the game that taught us all to hate our friends while working in the fast-paced world of cartoonish kitchens, is back. Here's the first trailer for Overcooked 2:
For the most part, the sequel to Overcooked will cover much of the same ground that the original title touched upon. For those unfamiliar, the original Overcooked was a couch co-op game that required up to four chefs to share a kitchen and prepare an array of orders as they cam in. The game itself was incredibly simple, but the sheer number of orders that come in – combined with the ever-changing nature of the levels themselves – meant that the game could get incredibly difficult and cause friends to yell at each other in a (mostly) playful manner. 
This time, you'll be able to share that Overcooked experience with players that aren't on the same couch as you.
Yes, Overcooked 2 will introduce online multiplayer to the Overcooked experience. While that will make it much easier to find a game and play it at will, we do wonder if a group of online chefs will be able to work together well enough in order to complete the game's hardest levels. That challenge might be amplified by the Switch's awkward method of online communications. 
Still, we're eager to experience more Overcooked insanity given that the first game was so much fun and that Overcooked 2 looks to enhance that insanity in every way. There are more kitchens, more chefs, and more recipes to burn in a desperate attempt to just get the order out on time. 
Whether you love the first Overcooked or you're looking to get into the franchise for the first time, you might want to check out Overcooked 2 when it launches for Nintendo Switch on August 7th. There's no word on the release date for other platforms, but we expect that news will be coming soon.