News
Ori and the Will of the Wisps: Release Date, Trailer, and News
What you need to know about Ori and the Will of the Wisps, including latest news, release date, trailer, and much more!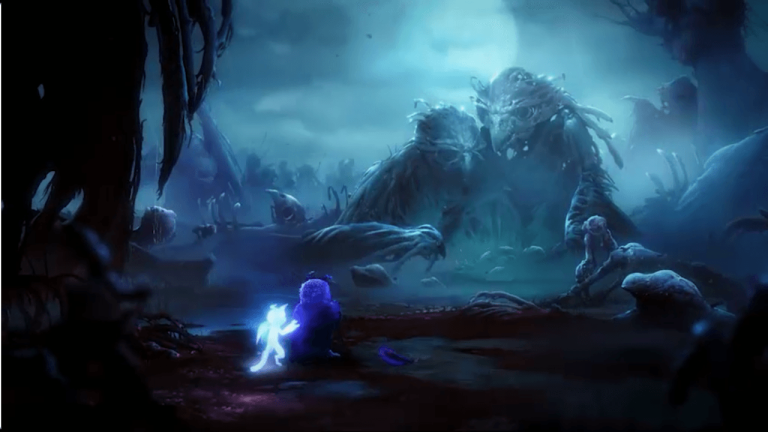 It was widely rumored that indie hit Ori and the Blind Forest's sequel would be revealed at E3 2017. Well, this is one rumor that we're happy to report was absolutely true. 
Ori's debut kicked off when the game's composer took the stage and played a beautiful track that is seemingly from the sequel's soundtrack. The trailer itself was an atmospheric and wordless affair that showcased the game's beautiful art style.
Unless developer Moon Studios is making a huge departure from the original title, you can likely expect this game to carry on the original's Metroidvania style. That means large levels that you'll have to explore multiple times while taking advantage of newfound abilities that allow you to access previously blocked areas. 
One thing that did seem clear in the debut trailer is that the story will once again play off of the power of relationships. We see a lonely owl who is presumably one of the game's protagonists mourning next to a statue of two older birds while Ori comforts him. That, combined with the wild storm going on in the background, certainly invokes memories of the way the original title toyed with gamer's emotions via the exploration of friendship in a dying world. 
We can't wait to share more about this game with you as more information becomes available. Here's everything else know:
Ori and the Will of the Wisps Trailer
The latest trailer premiered at The Game Awards 2019. Watch it below:
Here's the trailer from E3 2019:
And here's the E3 2018 trailer:
Further Reading: Everything We Know About Xbox Scarlett
Here is the first trailer for Ori and the Will of the Wisps:
Ori and the Will of the Wisps Release Date
Ori and the Will of the Wisps will be released on February 11, 2020, for Xbox One and PC.
Matthew Byrd is a staff writer for Den of Geek. He spends most of his days trying to pitch deep-dive analytical pieces about Killer Klowns From Outer Space to an increasingly perturbed series of editors. You can read more of his work here or find him on Twitter at @SilverTuna014.